Struggling to match up with the existing competition, Daimler CEO Dieter Zetsche has called for war on the rivals BMW and Audi. In the recent years, Mercedes Benz has been constantly outsmarted by the fellow German rivals globally in terms of sales as well as product innovation.
If it's product innovation, BMW certainly takes the cake. The company from Bavaria has managed to create a new segments and innovative products for itself. If it's marketing and product design, Audi is more successful in these aspects. Where does that leave Mercedes?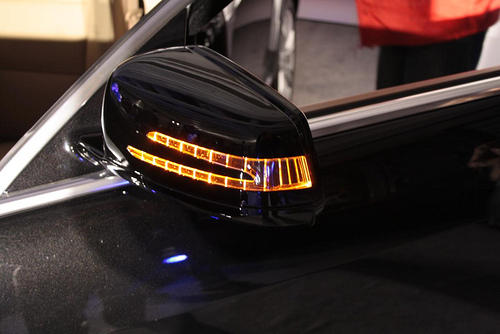 Zetsche takes no shame in admitting that the rivals have zoomed passed Mercedes and something needs to be done - hard and fast. He wrote a letter to all Daimler employees motivating them to pull up their socks.
He writes: "Some of our competitors are now growing faster and more profitably than we are. Granted, those are just snapshots in time and should not be overestimated. After all, many of our best new products are yet to come."
Zetsche is not ready to settle for a 'Second' or the 'Third' place. He adds, "We are Daimler – we should be far ahead of the pack! And if that requires something that we don't currently have, then we'll identify and develop it."
Mercedes has already started working on the new products such as the GLC which will be an entry level crossover to take on the successful BMW X1. The next generation S-Class is under testing. They have also started work on the MLC, a rival for the BMW X6. Of course, constant upgrades on the existing portfolio are on track.
He concludes the email by saying, "Enjoy your summer and refill your tanks. Because in the second half of this year, we're going to continue to play some hard offense!"
Back home, the situation is more or less the same. BMW is leading the pack and Mercedes is second, constantly bleeding its position to Audi. In the coming months, the most important launch from Mercedes India will be the new Mercedes C Class while rival Audi plans to bring volume boosting economy models. Only time will tell whether the 'Hard Offense' will pay off for Mercedes
[Source - AutoNews.com]