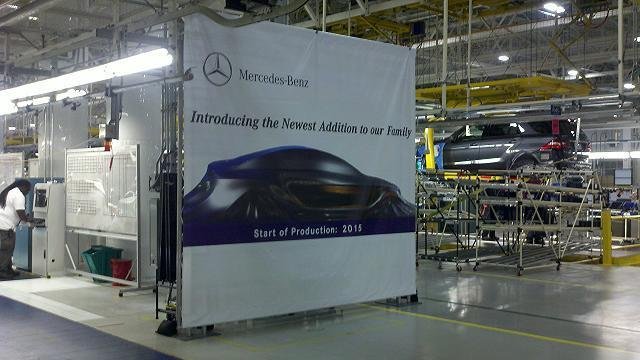 We have already discussed how the success of BMW X6 has provoked the rival Mercedes to go back to drawing board and make their own contenders. Touted as the Mercedes MLC,  this coupe-crossover is purely conceptualized looking at the strong sales of the BMW X6 and Range Rover Evoque.
During an official press briefing to announce a $350 million expansion of their Alabama operations, Mercedes disclosed that the new MLC will head to production in 2015 in Alabama. Mercedes is planning to hire 400 employees specifically for the production of the MLC.  Currently, Mercedes-Benz manufactures the M, GL, and R-Class SUVs in Alabama.
Supposedly a crossover between an SUV and sports coupe, the MLC will be based on the new M-Class platform. Sources suggests it will get the regular range of fuel efficient petrol and diesel engines including range topping AMG version with 544 hp. A seven-speed automatic transmission will do the cog shifting duties. Just like the X6, the MLC will not have any extreme off roading capabilities.
[Image and Details Source - Jalopnik.com]