At one of the big motorshows in 2012, Mercedes Benz is likely to show the facelift of the E-Class (codename - W212) as 2012 marks the mid-life stage for the car launched back in 2009. As shown in this sketch by BILD, headlights bordered by a LED strip, modified fog lights and airdam freshen up the car's face.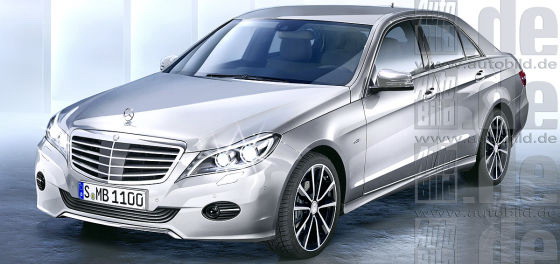 Some of these changes were noticed on a photograph of an early test mule from Germany last year. Without a drastic look redo, Mercedes could introduce the E-Class facelift in India in late 2012 or early 2013.
In a separate development, according to media reports in Europe, development of the next generation E-Class is in the nascent stages. The alleged successor will even have a light weight cousin built extensively using carbon fiber to be positioned as a halo car. This vehicle is expected to touch down not before 2015, six years after production of the W212 commenced.
[Source - AutoBild.de]