The latest electric concept under Daimler's new 'EQ Power' banner is the Mercedes EQA, which has been uncovered at the IAA 2017 in Frankfurt. It previews a possible EV variant of the next generation Mercedes A Class (W177).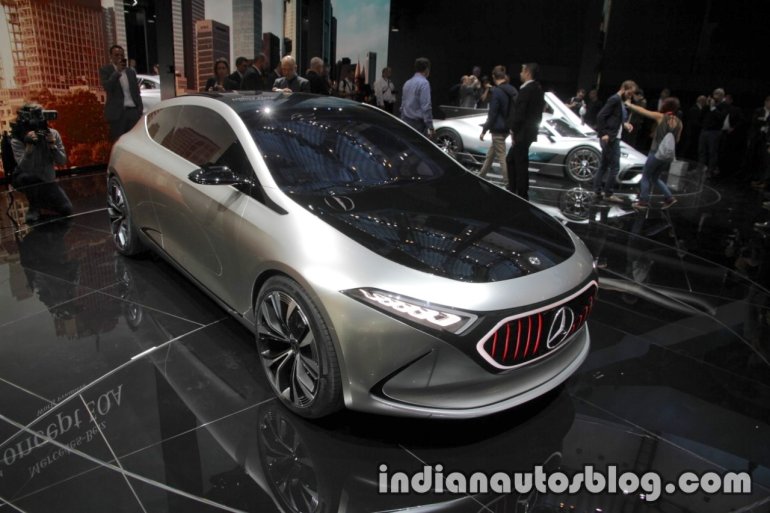 Being an EV, the EQA doesn't need a gaping grille to feed air for cooling purposes. So Mercedes installed a black panel that acts as a virtual radiator grille. It changes its look according to the drive program; for instance, in 'Sport' mode the grille depicts a flaming wing in horizontal format, while in 'Sport Plus' mode vertical struts in the style of a Panamericana radiator grille light up the panel.
The design is an evolution of the Sensual Purity design we last saw in the Concept A Class sedan. It measures 4284 mm in length, 1811 mm in width and 1427 mm in height with a wheelbase measuring 2728 mm. It gives an idea of what the next generation A Class could be at the tape.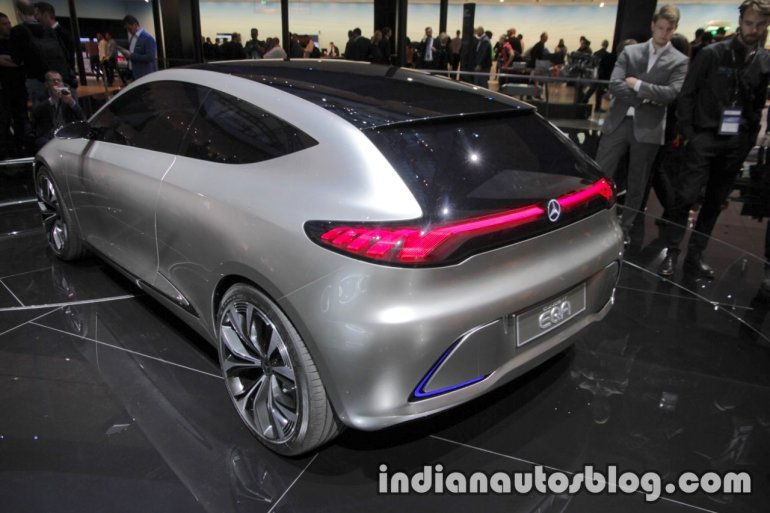 The electric drivetrain comprises of two electric motors on each axle, with a system output that can be increased to over 200 kW thanks to scalable battery components. It has a total range of 400 km, depending on the battery capacity installed. The batteries can be charged via induction or wallbox and is also ready for rapid charging.