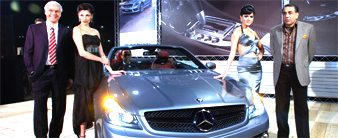 Mercedes-Benz India presented its AMG range of performance cars in India at the DLF Golf and Country Club, Gurgaon. The mean machines from the Mercedes-AMG range have made their mark on and off the racing circuits worldwide and are now (surprisingly in these troubled times of recession) making their appearance in the Indian market, just the way we predicted its December coming. The AMG models released are
C 63 AMG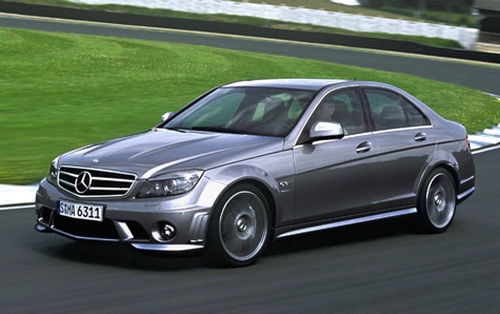 E 63 AMG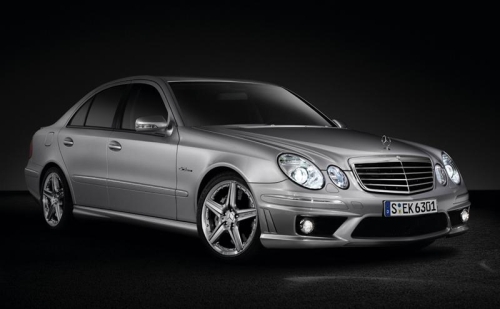 SLK 55 AMG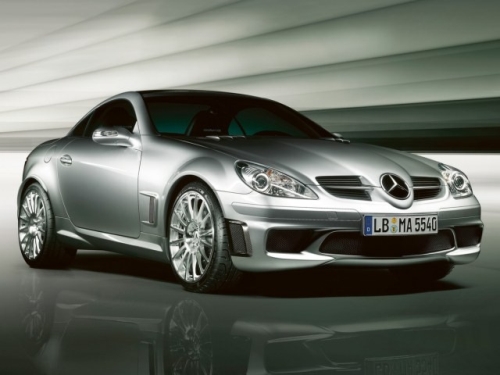 CLS 63 AMG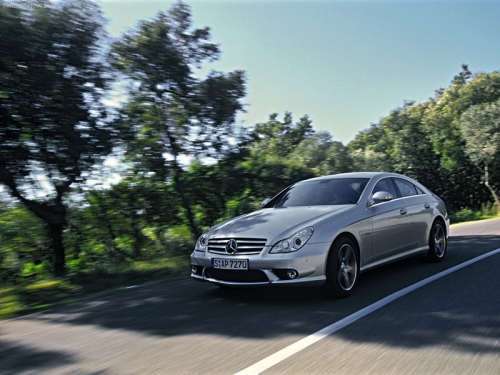 S 65 AMG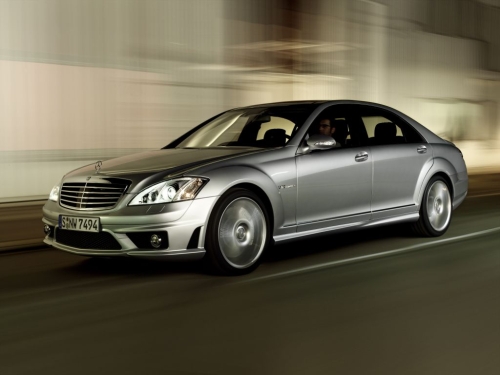 SL 63 AMG

Amongst these beasts were two beauties Indryani Dasgupta & Amanpreet Wahi ;-)
All these beasts would be taking the CBU-road into the country, the delivery time for any of these models would range between 8 to 12 weeks and would be available on order only. Priced between Rs 1.25 and Rs 3.25 crores. Dr. Aulbur (MD & CEO, Mercedes-Benz India) revealed the AMG-range.
What is AMG ?
Mercedes is synonymous to luxury and comfort. The Mercedes-AMG on the other hand offers the best of both worlds- the legendary comfort, luxury and safety of Mercedes-Benz coupled with the cutting edge performance and dynamics of AMG. It combines a very high degree of sophistication and engineering skill. No wonder it adheres to the 'One Man – One Engine' philosophy in the production of such biblical High performance cars.
AMG History:
Aufrecht Melcher GroBaspach, or AMG for short, started life as a race engine manufacturer back in 1967 and in 1999, Mercedes-Benz acquired a controlling stake in this Stuttgart based tuning house.
Since then, AMG has become the official performance division of Mercedes-Benz and has created many limited-edition, high-performance versions of the company's sedans, coupes and SUVs. Mercedes-AMG cars have also acted as the official Safety Cars in the Formula-One racing championship.
AMG has a very rich tradition- and a relationship with Mercedes-Benz that dates back to over 25 years. Since the start, the company has dedicated itself to specialization in engineering, construction and testing in the development of racing engines.
Since 1988, AMG has collaborated with Mercedes-Benz and ever since, have enjoyed huge success in racing history and the cars as well as their drivers have become legends. Today, AMG is a fully functional car creator with overall responsibility for developing the design, aerodynamics, interior as well as the powertrain, engine, suspension, brakes and electronics – right up to granting final approval for production of the complete AMG vehicles.