The Mercedes Benz B Class diesel will be launched in India on July 11. Launched last year with a single petrol engine, the B Class will get diesel power very soon.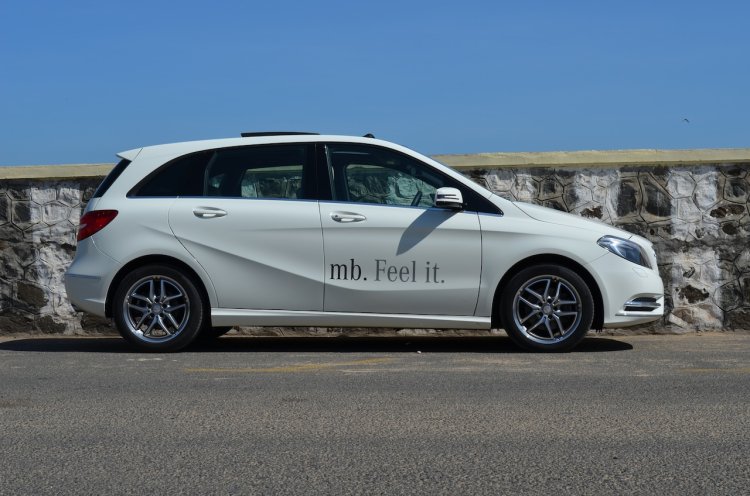 The B Class CDI would get the same 2.2-liter four-cylinder diesel engine as seen on the A Class A180 CDI in India, and it's likely to be called the B180 CDI. This engine has been specifically re-tuned for India. Internationally, the A Class and the B Class are available with Euro 5 diesel engines. However, thanks to the poor quality of fuel in our country, Mercedes has had to bring Euro 4 engines.
As a result, the 2.2-liter engine (which outputs 170bhp in the C Class and 203bhp in the E Class) produces a modest 108bhp of power in the A and the B Class. But you can find some solace in the fuel economy (it delivers 20.06km/l in the A Class).
The B Class CDI is likely to be priced lower than it's petrol sibling. The reason is because Mercedes India plans on getting the B180 CDI in it's 'Style' trim, which loses out on features such as a panoramic sunroof, thus bringing down the price.
You can find the specifications of the B180 CDI here.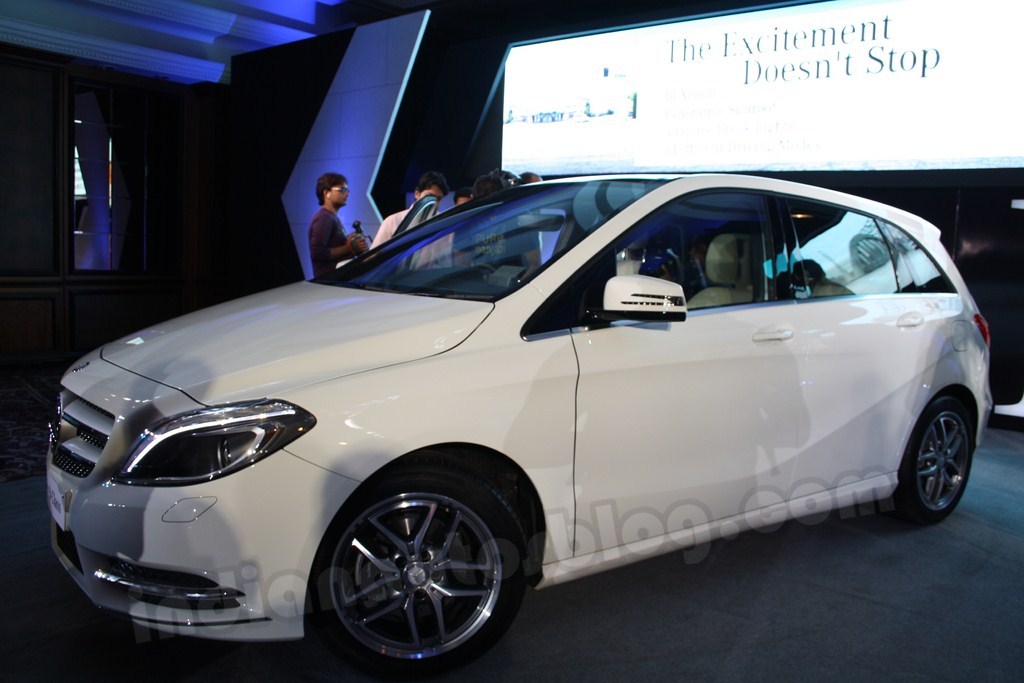 Mercedes India sold 1756 units from April-June 2013, thus clocking an impressive 32.33% growth over Q2 2012 (1327 units were sold during April-June 2012). The C Class and the E Class have continued to be chart toppers for the brand.
Eberhard Kern, Managing Director & CEO, Mercedes-Benz India said -
2013 is the Year of Offensive for MB in India. Our fully refreshed product line-up, with new segment introductions has received an overwhelming response from the customers. This has helped us achieve record results in Q2 2013. The B-Class CDI set for launch on 11-July 2013 is the next awaited launch from us and we have other fascinating product plans to follow the year through. Despite an overall challenging market conditions; the strength of brand Mercedes-Benz and the excitement of new product launches amongst customers, have enabled us to achieve successful results.