Our rendering expert Shoeb Kalania presents an enhanced version of the first teaser of the Mercedes AMG GT that was released this week.
With an unveiling scheduled this fall, Mercedes say the GT is "what you get when driving performance is more than just a phrase." The video clipping released by them says that "this is what you get when a company unleashes its creative and engineering forces to combine the absolute best of all it has done into a single, monumental, unwavering engineering achievement."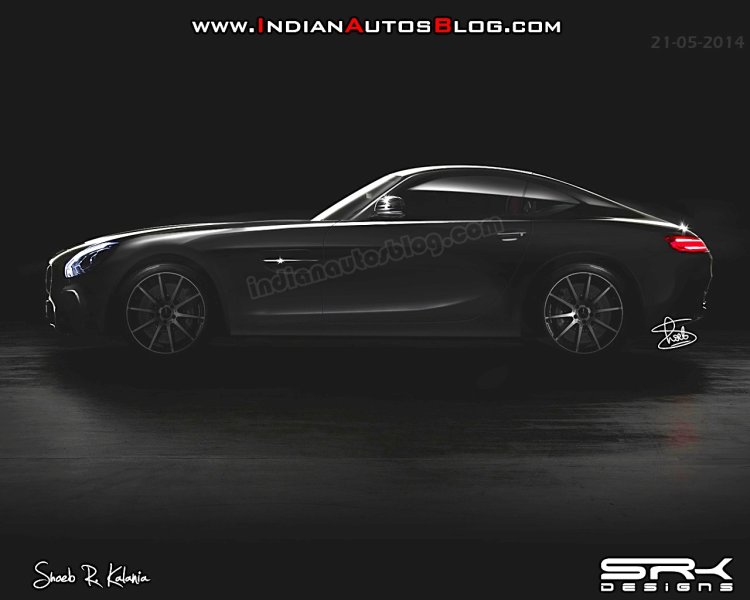 Last month, Mercedes released a few pictures of the two-seater sportscar's interior which has a snug cockpit with a three-spoke flat-bottomed steering wheel. The Jaguar F-Type competitor has familiar air-con vents with carbon fiber trim, a touchpad for commands, a short gear shifter that is flanked on either side with buttons to change the driving and suspension setting, among others.
Technical specifications are unreleased, but reports claim that the vehicle would get a 4.0-liter V8 engine that is capable of generating over 520 bhp. Following its launch, an entry level variant with 480 bhp and and a top of the range Black Series with close to 600 bhp are also rumored to be in the pipeline.