The Mercedes A Class is having a dream start globally, becoming the most successful launch in the car maker's illustrious history.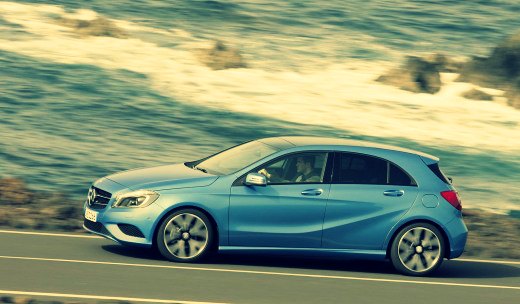 MB India is set to make a bold move in creating a new luxury hatchback segment with the introduction of the A Class. We Indians love the extra box of sheet metal attached to the back of a car and it will be interesting to know what sort of reception will be given to a hatchback that is expected to be more expensive than executive sedans like the Skoda Superb and VW Passat.

According to a tweet from NDTV 24x7's Car & Bike Show host Mr. Siddharth Vinayak Patankar, the Mercedes A Class could be here in the month of May, three months in advance than originally planned. He also says that the models earmarked for India are the A180 petrol and diesel variants with automatic transmissions.
The A180 petrol variant is powered by a 1.6L turbocharged engine which is good for 122PS while the oil burner is a 109PS 1.5 litre unit. The latter is nothing but the Renault K9K motor!
Mercedes is not aiming to lure the D Segment sedan buyers with the A Class, so expect a premium pricing that preserves the brand image. The main target audience are people who already own a luxury car. The Mercedes A Class will lock horns with the BMW 1 Series which is also India bound.
[Source: SVP's Twitter handle]