The Mercedes A Class comes carrying a huge responsibility of bringing the three-pointed star back to the leadership position and it already has started showing the signs of its potential.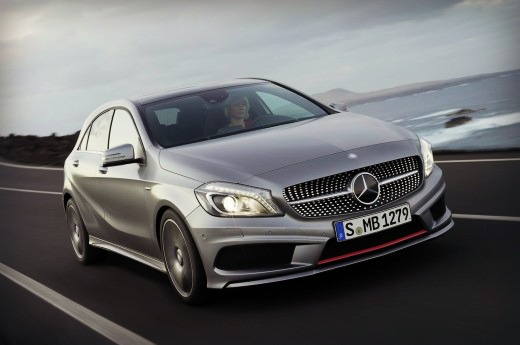 The A Class clocked a phenomenal booking figure of 70,000 units from Europe alone, marking its importance as the most successful product launch in the company's rich and long history.
The A Class arrives when it's high time for Mercedes to do something to regain the leadership which it lost to the compatriots BMW and Audi.
The A Class opens the door for many Mercedes aspirants by being the most affordable Merc and it does that in style. The second generation version of the hatchback, redesigned starting from scratch to appeal to the youth, is expected to give the German giant a much needed breakthrough.
The Mercedes A Class sits on the Modular Front Architecture (MFA) and in India it could be powered by both petrol and diesel variants mated to automatic gearbox with paddle shifters.
It's expected that Mercedes-Benz India could launch the A Class hatchback in July 2013. Bringing in an expensive hatchback is a bold move because Indian customers firmly believe in the status associated with the boot.
The CLA compact sedan and the GLA compact SUV are the other contenders that are vested with the responsibility of bringing Mercedes to forefront in the next 6-8 years.
Will the A Class hatchback be as successful in India as it is in Europe?
[Source: Autoblog.com]