Mercedes Benz has just introduced six new variants on the Mercedes A Class, B Class and CLA Class platforms. These variant additions come in the form of new base models for the A and the B Class, while the CLA gets its performance oriented AMG version priced.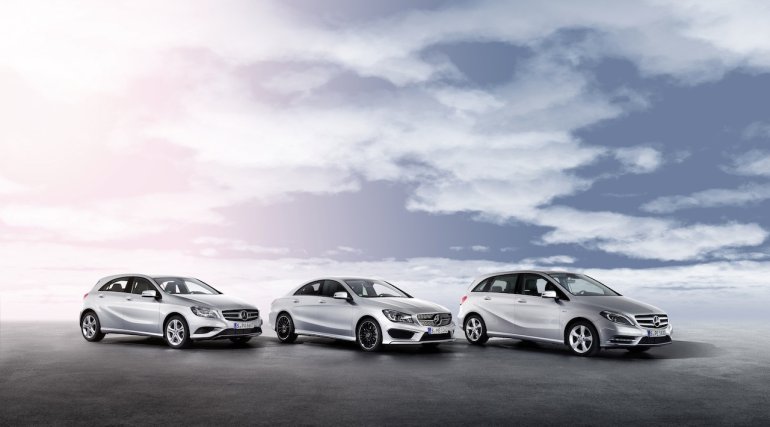 This is what you need to know:
1. Mercedes Benz A Class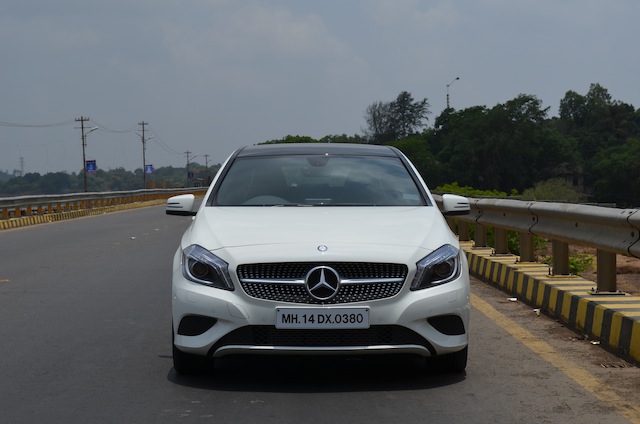 On the A Class, a new base variant called the A160 CDI has been introduced. This engine draws power from the 1.5-liter Renault sourced K9K engine (as seen on the Nissan Micra/Sunny/Renault Duster). It produces 90bhp and 220Nm of torque. 0-100km/h takes a Maruti Swift rivaling 13.8 seconds while the top speed is 180km/h. It will be available only with a 6-speed manual transmission though. Fuel economy is rated at 3.8L/100km (26.31km/l) while producing only 98g of CO2 per km. The A160 variant is priced at 25,882 euros in Germany (INR 20.05 lakhs).
2. Mercedes B Class
The same 1.5L Renault K9K engine in the same state of tune as the A160 CDI is also available on the B Class as the B160 CDI. The same 6-speed manual helps it in getting to 100km/h in 14 seconds while delivering 4.1L/100km (24.39km/l). Emitting just 108g of CO2 per km, it is priced at 27,310 euros (INR 21.15 lakhs).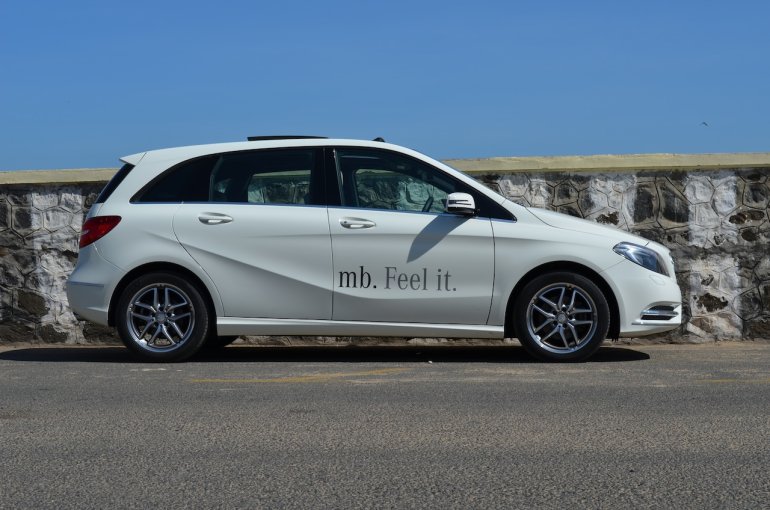 The B Class (and even the A Class) is already sold with the Renault 1.5 K9K engine in a higher state of tune (109bhp). This variant called the B180 CDI BlueEfficiency now gets longer ratios in its higher gears, thus achieving an efficiency of 3.8L/100km (26.31km/l) and emitting 98g of CO2 per km. It's called the B180 CDI BlueEfficiency Edition and is priced at 28,738 euros (INR 22.26 lakhs).
Finally, the B Class in it's petrol trim, the B220, gets Mercedes' all wheel drive system in a new B220 4MATIC variant. This will be priced at 33,230 euros (INR 25.73 lakhs).
3. Mercedes CLA Class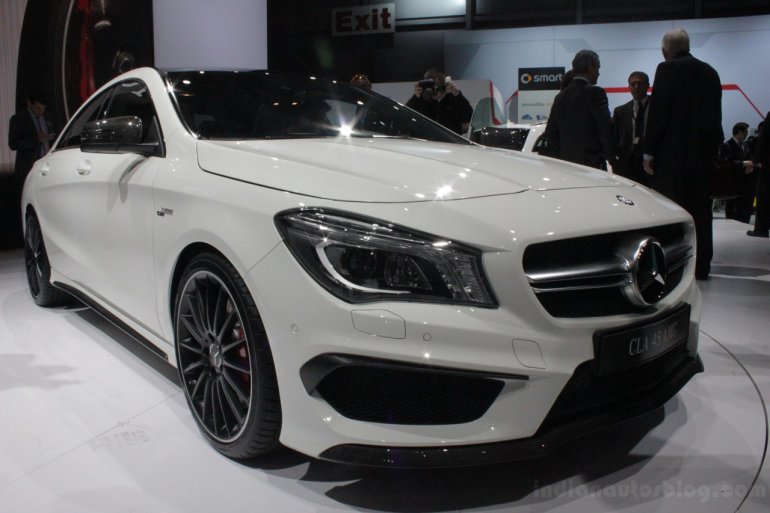 The CLA gets the Mercedes 4MATIC in it's CLA 250 trim. This is priced at 40,876 euros (INR 31.63 lakhs).
Meanwhile, the CLA 45 AMG will go on sale at 56,078 euros (INR 43.40 lakhs) and a special edition with even more visual drama called the CLA 45 AMG Edition 1 will be priced at 63,099 euros (INR 48.85 lakhs).
Head to the next page for the Press Release.
Mercedes Benz new variants Press Release
[Head to Scribd if you're unable to view the above document.]