Just hours after Suzuki launched the Hustler in Japan, Mazda unveiled their version of this "kei" SUV.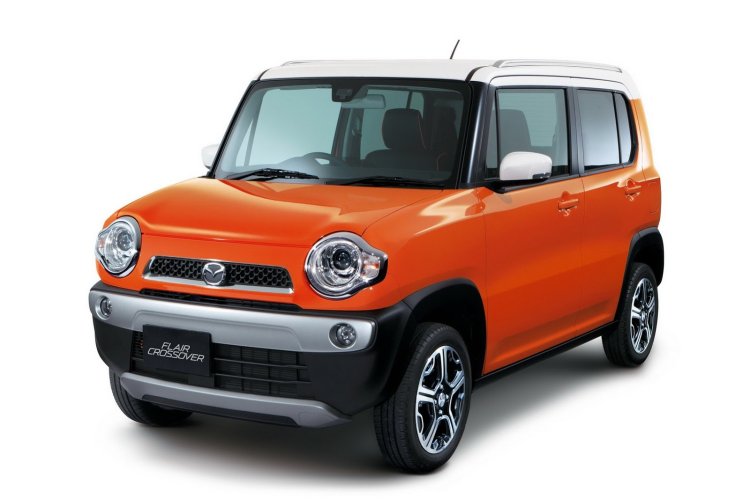 Named Mazda "Flair Crossover", the only difference is the Mazda badges in place of the Suzuki 'S'. Otherwise the car is the same to the last screw as the Hustler.
The kei SUV is available with two 660cc engines - a naturally aspirated version that produces 52 PS and 63 Nm of torque with a choice of 5-speed manual or CVT and a turbocharged version that produces 64 PS and 95 Nm of torque paired with a CVT- in FWD or AWD configuration.
Fuel efficiency for the regular engine ranges between 23.4 km/l to 28 km/l, while that of the turbocharged one is rated between 25 km/l to 26.8 km/l.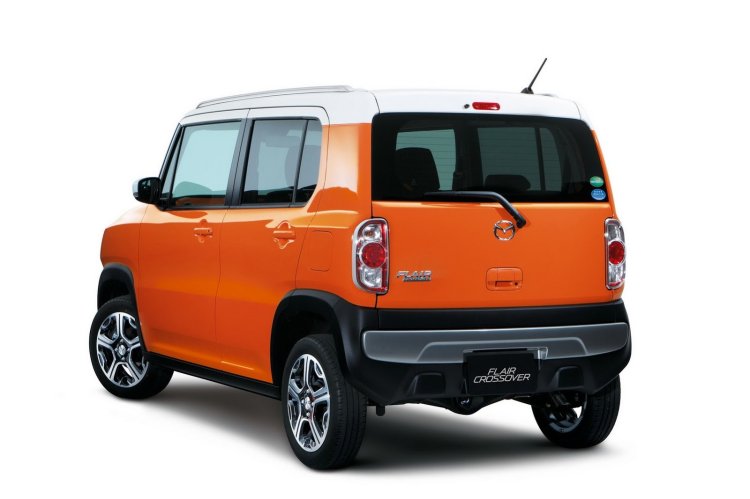 Mazda plans to sell around 500 units of the Flair Crossover every month at prices from 1,285,200 Yen (Rs. 7.55 Lakhs) to 1,607,550 Yen (Rs. 9.45 Lakhs). Compare this to the Hustler, Mazda has added a premium of about Rs. 1.37 Lakh on the base model and around Rs. 1.5 Lakh on the top end version.
The Mazda Flair Crossover is scheduled to go on sale at the end of January 2014 in Japan.
Mazda Flair Crossover - Image Gallery
[Source – CarScoops]