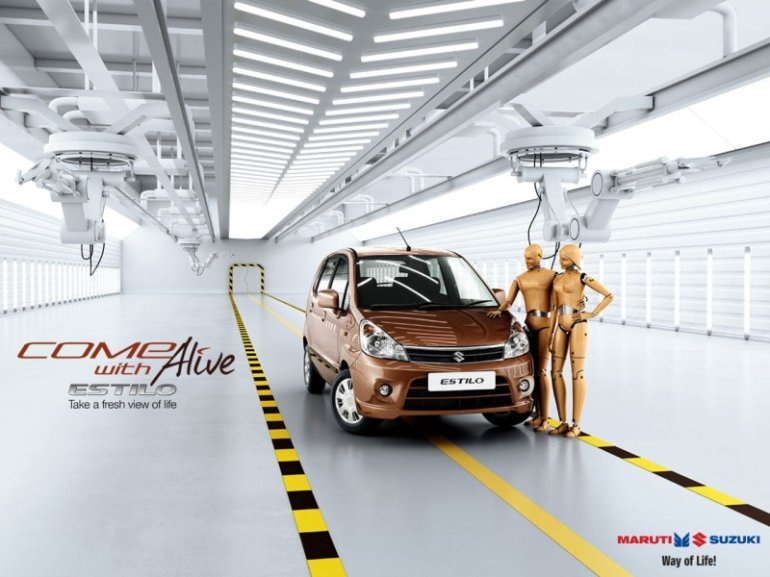 Maruti Suzuki is reportedly considering to end the production run of the slow selling Maruti Zen Estilo.
Oncars.in reports that according to their sources who are close to Maruti, the company is planning to shelve the small hatchback which has an enemy in its own family, the practical Wagon R which emerges as a superior alternative.
Maruti announced last year that they have slashed production of the Wagon R, A-Star and Zen Estilo to avoid inventory pile up.
The diesel mania is continuing to haunt some of these small and fuel efficient petrol hatchbacks. While the Wagon R is registering decent numbers, the A-Star and Estilo are hardly selling and that's certainly one of the reasons why Maruti recently released a special edition A-Star called the Aktiv.
Oncars.in says that the demise of the Zen Estilo could come as early as March 2013 and the A-Star could also be head towards the guillotine at a later stage when the next gen model is ready. However, we don't expect the Zen Estilo to get a replacement as its a spruced-up Wagon R from a few generations ago.
By shelving the Zen Estilo, Maruti would reduce the inventory build up and the assembly line could be modified to build future products.
[Source: Oncars.in]