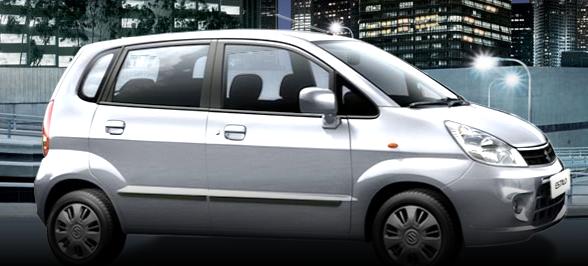 After countless times of speculating on the "Come Alive" teaser website few of the front-running answers Kizashi, new Swift and old Zen with K-Series engine are all wrong.
Note that we  were the first to check the source code of the teaser website and post on the Zen connection from the flash file's name appearing on the front page.
One of team-bhp's members Sidindica gained access to the brochure which gives the answer away. The Zen Estilo is coming back to life apparently.
Maruti Suzuki is to be informed no one killed it.
Like how the Wizer campaign worked for WagonR, Maruti is going to promote the Zen Estilo in a never-before-seen fashion.
Using a pair of  crash test dummies as mascot, it will advertise the Zen Estilo that failed garnering any major market share since its re-introduction last year. It still isn't clear if the company is going to supplement safety features to variants, but that is highly unlikely. Its safety features like ABS, Airbags (not available across the range) could be reaffirmed in this campaign.
Would you buy a Zen Estilo if a crash test dummy asks you to?
Source - team-bhp.com