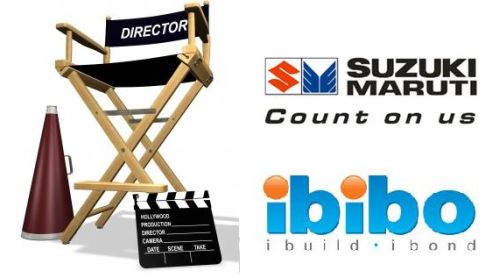 Maruti Suzuki India has teamed up with ibibo.com to produce an online serial. The team of directors, actors and technicians would be selected through an online voting system by ibibo.com members.
Aspiring writers, directors and actors would have to post their work/credentials on the website and netizens would pick the best talent to work for Maruti-ibibo's online serial. A total of 8 actors, 2 directors and 2 scriptwriters would be selected through this exercise.
Why has Maruti suddenly jumped into producing online B-serials (B for budget!)? Is Maruti Suzuki becoming tired of increasing threats from its competition and planning for an alternative business or is this just a "novel" idea to increase the popularity of the already popular brand.
We hope this attempt by Maruti doesn't end up in the same basket as the 'Swift Guiness Record attempt' did.
Source: Wheelsunplugged