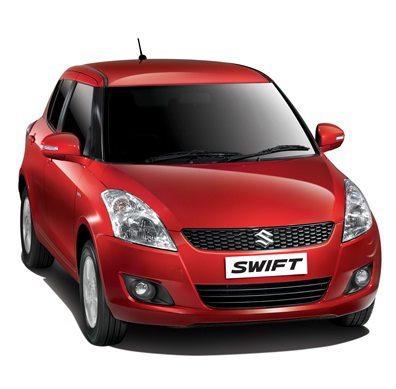 Maruti Suzuki's Swift and Wagon R emerged as the only four-wheelers to be awarded with the I-Mark 2012 certification by India Design Mark in its first year.  They were among the 31 different products from various categories which were awarded.
India Design Mark
India Design Council awards the India Design Mark. This council is an autonomous body established by the Government of India and works under the Department of Industrial Policy & Promotion, Ministry of Commerce & Industry. This council identifies and acknowledges a good design through a strict and systematic assessment.
India Design Mark was conceived by the council in cooperation with Japan Institute of Design Promotion (JDP) in January 12, 2012. Mr. Anand Mahindra is the President of India Design Council and its members. Jury for the year 2012 included eminent people in the design field. All of them are Indians and most of them are related to National Institute on Design at Ahmedabad.
Is it a Contest?
India Design Mark is not a contest, it is a Design standard, in other words, a certification of excellence in design. Any manufacturer can apply for their product for I-Mark certification. The product is evaluated through two stages. The first stage is completely online, whereas in the second stage the product will be evaluated physically.
Each stage comprises of 3 jury members who are same for both stages. To avoid any conflict of interest if any jury is remotely connected with the product, they have to excuse themselves from judging that category.
India Design Mark as a Business Tool
For the Industry, obviously obtaining the prestigious India Design Mark is a business instrument. Why?
Because the Council does not only evaluate the product just by its visual appearance. The product has to be trustworthy, reliable, innovative and must have a value for money.  The Assessment criteria is tailor-made to ensure that the product possess all the above. The two-stage criteria is given below. See for yourselves and judge.
STAGE - I
User Potential
Aesthetics
Innovativeness
STAGE - II
User Potential
Ergonomics
Demand
Contextual Value
Maintainability / Durability
Social responsibility
Product future
Aesthetics
Form-function
Product Semantics
Desirability
Innovativeness
OR
With the criteria given above, Do you think the Wagon R and Swift are best choices? Let us know.
P.S: We might see a big full page ad in the coming days for Wagon R or Swift for winning the certification on prominent newspapers.