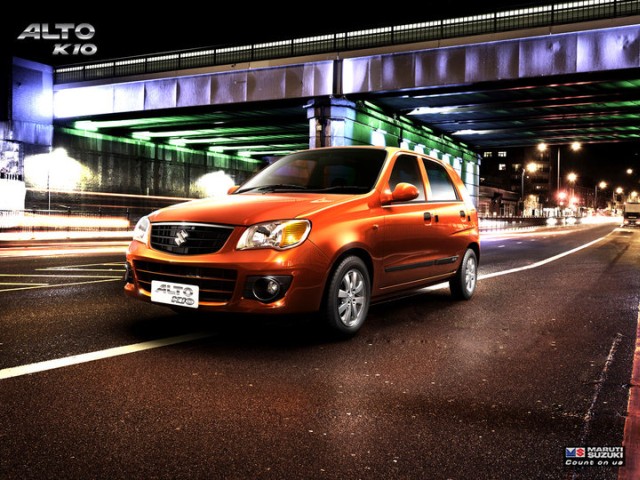 The erratic nature of petrol prices in the country have left the manufacturers in a puzzle. The conundrum is whether to completely focus on diesel cars or to still keep focusing on petrol cars.
The automaker that is under serious fire is Maruti Suzuki whose key strength market is small cars. These small cars such as Alto, Wagon R, Estilo are all petrol powered.
Sure, there are some speculation that Maruti Suzuki is developing a small diesel engine for these models. There are also talks that Maruti Suzuki might source the Smartech diesel from GM India. But both these options are pretty long term.
In short term, Maruti is planning to bet on CNG for its smaller cars. TheEconomicTimes reports that the small car kingpin is developing a CNG variant of the Alto K10 for a festive season release. The Alto F8D already has a CNG option (called Alto Green) on sale and it is about time K10 gets it as well.
The good news is that Alto shares the 1L K series engine with the A –star, Wagon R and Estilo. Once the technology is at hand, it can be replicated across all models in the portfolio. This would certainly provide petrol cars the boost that they need desperately right now.
Maruti Suzuki will also launch the 'Alto800' in the festive season. Coming to think about it, the Alto800 shares its engine with the Alto F8D which already has a CNG technology. It would be fantastic if Maruti Suzuki could offer Alto800 CNG right from the day of launch.
[Source: Economictimes.indiatimes.com]