Moving on from Maruti Suzuki's bestselling car in the world to a sales dud that is not doing so well. The A-Star (Alto-star) replaced the Alto everywhere in the world except India.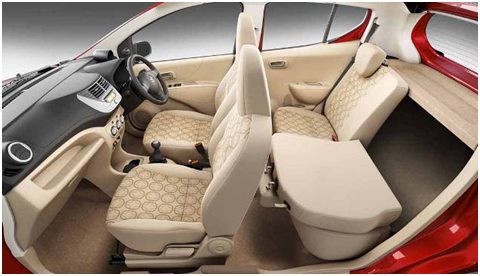 The A-Star, since its launch, has always been under the shadow of sibling Alto and rival i10. Maruti Suzuki has exported many times the volume it has sold in the Indian market. Since Maruti has two vehicles at similar price points (A-Star and Wagon R), the A-Star always played second filled to its tall boy partner.
To induce the A-Star a bit of zing, Maruti has provided some minor updates for 2012. The new A-Star features:
Rear spoiler
New set of alloy wheels
Two new colours - Caffeine Brown and Glistening Grey
New beige tone to the interiors
50:50 rear split seat
New front head restraints
ABS and airbags (optional)
No changes have been made to the technical specifications.
The new A-Star is launched in the price bracket 3.67 to Rs 4.47 lakh (ex-Delhi). Each variant is about Rs 1,000 more than it previously was. ABS and airbags will set you back by Rs 18,000.
Will these updates make you give a second look to the A-Star?