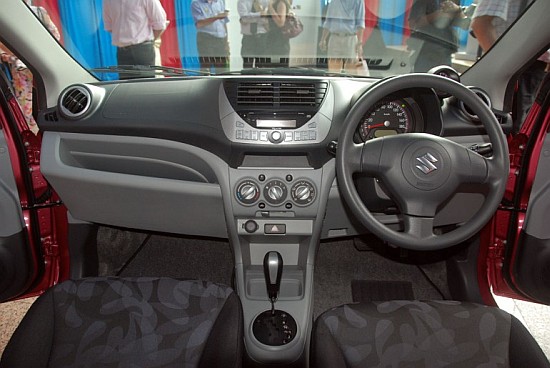 Maruti Suzuki will launch the A-Star A/T in India this week. Maruti Suzuki manufactures the A-Star (other names are Suzuki Alto, Celerio and Nissan Pixo) in India for the rest of the world. Production of the A-Star began in 2008 and the A/T variant was simultaneously produced with the manual transmission cars, but only on the export models.
The Maruti A-Star A/T weighs 915 kg (added weight due to the transmission). The transmission will be paired to a 1.0-liter K-Series engine that produces 67 bhp and 90 Nm of torque (unconfirmed).
The vehicle will have a 4-speed automatic transmission with a gated shifter (pictured). Maruti Suzuki might make the auto tranny available only on the ZXi top-end trim level and price it under 4.5 lakh rupees. We're not 100% sure about the prices or the trims, so we'll wait for official confirmation.
Image Credit - Paul Tan