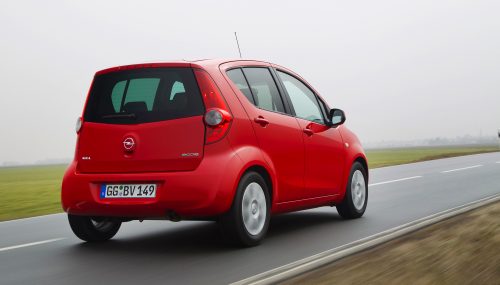 Opel has launched a LPG version for the Opel Agila in the European market. Called the Opel Agila ecoFLEX the car comes with a base 1.0-liter engine that produces about 65hp. Reports say that the Agila LPG can return a combined fuel efficiency of 56.5mpg (24kmpl). This version of the Opel Agila would benefit from huge tax exemptions in the Europe.
In Germany the vehicle tax for the Agila LPG ecoFLEX is just 26 euros. Encouragement for LPG vehicles has also prompted VW to launch the Polo LPG in Germany just a year after the official launch.
With the introduction of the Maruti Ritz' European twin Opel Agila getting the LPG treatment, would Maruti hesitate to bring in the LPG version for the Ritz? Especially with the huge success of the Wagon-R duo, there are a lot of potential models in the Maruti lineup which can get the LPG treatment. The newly launched Wagon-R hasn't come with a Duo iteration yet, Maruti continues to sell the older generation Wagon R with the LPG tank.
Can we expect Maruti to launch a LPG version of the Ritz?
The Indian government can offer considerable tax benefits for cars fitted with engines running on LPG and CNG. This would encourage buyers to choose LPG/CNG vehicles,which are greener as well as efficient.