The Gypsy is powered by a 1.3L petrol engine.
Maruti Suzuki, the country's largest car manufacturer has firmed up a deal with Indian Army for the supply of 4,000 Gypsy SUVs, bidding through a Government tender. Although the company has not revealed the value of the order, logically speaking, if we calculate the Ex-Showroom price of each unit of Maruti Gypsy, this should work out Rs.5.42 lakh apiece and the total worth of the order should be in the range of Rs.240 crore.
Indian Army is the preferred customer for Maruti Suzuki as 22% of the total production of 1.40 lakh Gypsy vehicles are being made specifically for the armed forces. It is learnt that 2100 units of Gypsy SUVs have already been delivered by MSIL to the Indian Army two months back and the balance number of vehicles are expected to be handed over in about five month's time.
According to RS Kalsi, Executive Director (Marketing & Sales), MSIL the Indian Army is the key customer. In fact, Maruti Suzuki started off the deal with the Indian Army by delivering 1,500 Gypsy vehicles back in 1991. Subsequently, the Indian Army has purchased 31,000 units of Gypsy till date. Kalsi further added that the latest order from the Indian Army was the single largest in the history of Maruti Suzuki.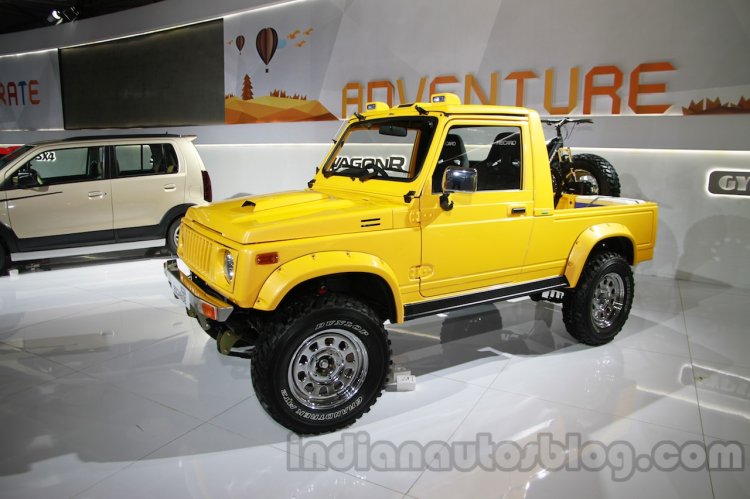 Also read: Maruti Ciaz recalled in India
Some of the specifications required by the Indian Army include the black-out convoy lights. During black-outs, a green ray would emit from the lights that are really helpful for the Army during combing operations in the trouble prone areas and during national calamities. Added to that is the provision of towing, besides the fitment of hooks for mounting the weapons.