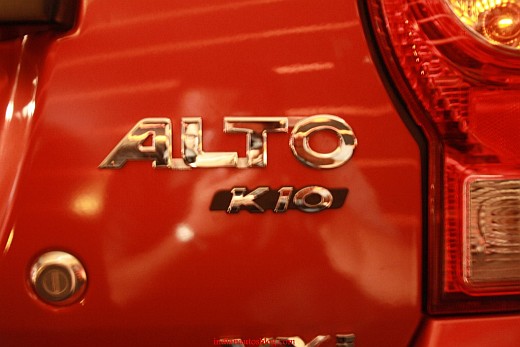 Despite capacity constraints, Maruti shows who is the boss out here in India. The Alto is the country's most trusted brand since the time it was introduced. The Alto K-10 was launched last month, it has the critically acclaimed K-Series engine and cosmetic upgrades. It also received 13 inch tubeless tires and a 0-60kph acceleration time of 13.3 seconds.
Since the time of its launch, Maruti has managed to sell 20,000 Altos. That's 500 Alto K-10s a day! Maruti also plans to export the K-10 to Algeria.
During the launch, Maruti hinted the Alto's sales could increase by almost 50 percent with the introduction of this variant. The K-Series engine has delivered more than what it promised. We could see the Alto touching 40,000 units a month if this dream run continues and Maruti is able to take care of the capacity constraints which it faces at the moment.
Maruti Alto K10 Image Gallery
Source - Motoroids