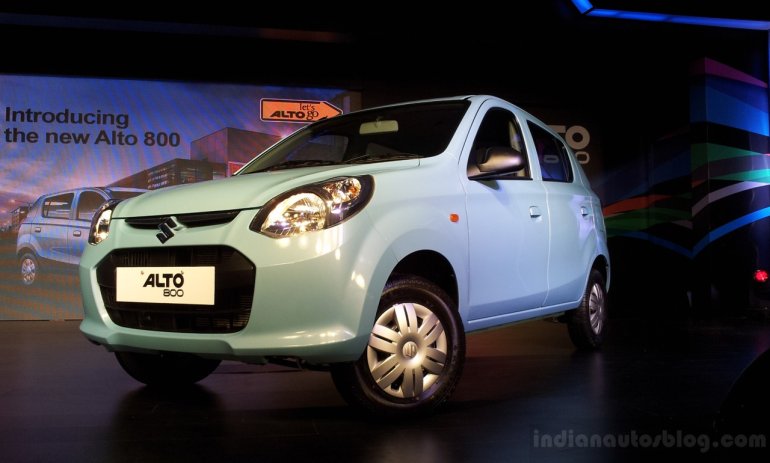 The Maruti Alto is by far the best selling car in India. It is the unanimous choice of almost all the first time car buyers and middle class consumers.
Maruti's proven reliability, fuel efficient engines along with ample service backup and low spare prices make the car all the more appealing.
Last October Maruti launched the new Alto 800 with completely restyled exterior and interior in addition to minor improvements to the core hardware that is continuing for decades without a major change. Now the Alto is ready to enter Nepal, a market which it dominates ever since it was launched there back in 2001.
CG Automobiles, Maruti's official importer for Nepal has announced that the new Alto 800 is due for this March. Mr. Karan Chaudhary, executive director of CG Automobiles said: "We have already placed the orders and the car will arrive here by the second week of March. We are very excited to launch Alto 800 as we have been receiving lots of enquiries for it."
The Alto 800 is powered by the famed 796cc three cylinder petrol motor which puts out 48 PS and is mated to a five-speed manual gearbox. Mechanical changes to the new Alto 800 include a plastic intake instead of the old car's aluminum construction, lighter crankshaft, new cylinder head and piston rings, and an improved gearbox. The company claims a fuel efficiency improvement of about 15%.
The Alto 800 also offers a slight improvement in terms of interior space. The rear legroom is improved by 15mm and the roof is raised by 15mm. The dashboard design and the seat fabric are completely new.
The Maruti Alto 800 will be launched in Nepal sometime in the second week of March.
[Source: Myrepublica.com]