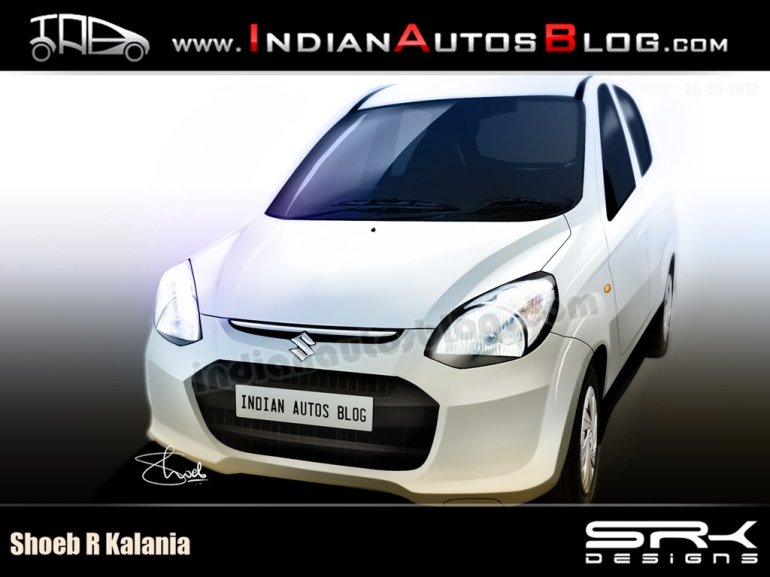 The much anticipated low-cost car from Maruti Suzuki, India's largest car maker, will have to wait to get to the showroom floors.
Maruti Suzuki has declared an indefinite lockout at the Manesar plant following violent protests, affecting timelines of launch of new cars. "Yes, we have to reschedule the launch of the 800 cc car because of the violence at Manesar plant," Mr. Shinzo Nakanishi is quoted saying on Hindustan Times.
The new Maruti Alto 800 was planned during the festive season of Diwali, a time when car sales jump up. He however said the company is trying to get the situation under control quickly, and if done, the launch may take place as per the original plans.
The Alto 800 will utilize an 800cc petrol engine that might be sourced from the F8D (older Alto). The design seems to be a mix and match of many cars, and from what we understand, lacks the uniqueness which other Suzuki cars have. The main selling point for this car could be its price.
See undisguised images of the Maruti Alto 800
Maruti will have to price it perfectly in order to make sure that it can create the history of the older Alto and outrun its competitors which are variants of the Tata Nano and the Hyundai Eon. The A-Segment will see new additions with the entry of Datsun.
Maruti is also said to be working on an 800cc diesel engine which might be introduced on its compact cars starting mid-decade. We can also expect CNG and LPG variants in the future as Maruti has offered alternative fuel options on bigger cars.
[Source: Hindustantimes.com]