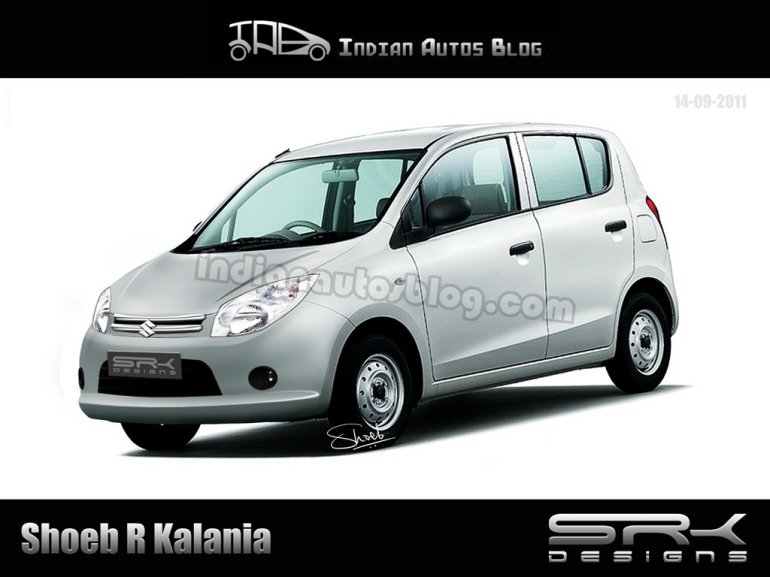 Is an era about to end? Is the car that started it all, ready to bid adieu to the Indian roads? DNA reports that Maruti Suzuki is ending the production of 800 this month. Although the 800 sells a decent 2,000 odd units every month, Maruti Suzuki is looking to make a move on.
The Maruti 800 was launched in 1983 as a cheaper alternative for the Ambassadors and Padminis. Back then cars were expensive and the 800 was the first affordable car for the Indian masses. It was the dream of Sanjay Gandhi that every Indian should be able to afford a car for his family.
But as is with dreams, it's not easy to fulfill them. Maruti had no prior experience in making passengers cars. As a result a partner was needed to start the operations. The company started negotiating with Volkswagen and Daihatsu which fell apart. Luckily, a director of Suzuki Motor Corporation was traveling to India, when he read the story about Maruti looking for a partner. On October 2, 1982, Maruti and Suzuki signed the dotted line and the new era in India automotive inc. was about to dawn!
Within a year's time, the machinery and plant were established. The vision was to manufacture 1,00,000 cars in a market that barely sold 35-40 k units. But they made things happen. Finally in 1983, the car was launched Rs.52,500 (on road Delhi price). An officer from Air India was the first customer. And the journey began!
3 decades, many changes and 2.5 million units later came the first blow. The 800 was phased out of major metros in 2010 because it did not meet the stricter BS4 emissions norms. Though the crown of the bestselling car was already lost to the Alto by then, the 800 kept raking in 2,000 odd units every month. Still does!
And all of it will be over by the end of April. The 800 will go down the history books once and for all.
But it's not completely over yet. A successor for the 800 is planned as early as the end of this year. It will use an existing Maruti Suzuki platform but will look completely different from its predecessor (speculative rendering attached above)
But for the Maruti 800, it's the final encore!
[Source: DNAIndia.com]