We've been following the Mahindra Verito Compact ever since Mahindra announced their plans to take advantage of the sub 4 meter tax cut.
Over time, we've seen numerous spy shots of the test mule doing rounds in Chennai and over time our perception of the car has changed as well. We first thought it to be a sedan and now we think it is going to be a hatchback. Here is the rendering of the car from Wheelosphere.org.
What you see here could be the real deal. While it is being called a 'render' we think it is as close to the actual car. Certain design elements such as the rear tail lights, the badging on the boot lid, the boot lid itself, the chrome elements on the number plate holder.... It all looks to0 real to be a render! It looks just the way Mahindra would have done it.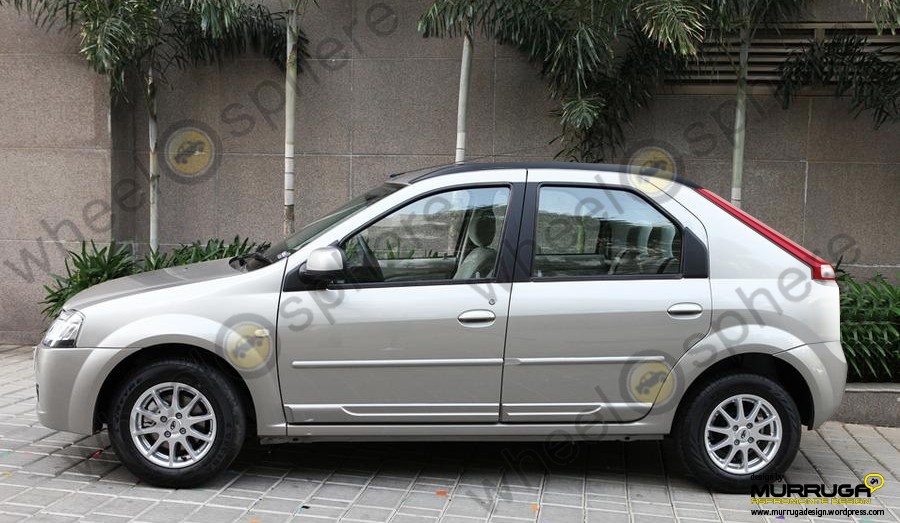 The Mahindra Verito compact will be a sub 4 meter car with the 1.5-liter diesel K9K engine that already powers the Verito. There will be no petrol engine as Mahindra do not have one that fits under the 1.2-liter norm.
Getting back to this 'render' however, we certainly think this is what the actual car would look like. What are your thoughts on this new Mahindra? It will compete with the likes of the Maruti Swift, Toyota Etios Liva and the rest of the diesel powered hatchbacks you can think of.
[Source - Wheelosphere.org]