The Thar is offered in BS3 and BS4 specs.
Delhi-based Big Daddy Customs have come out with something interesting on the rugged Mahindra Thar.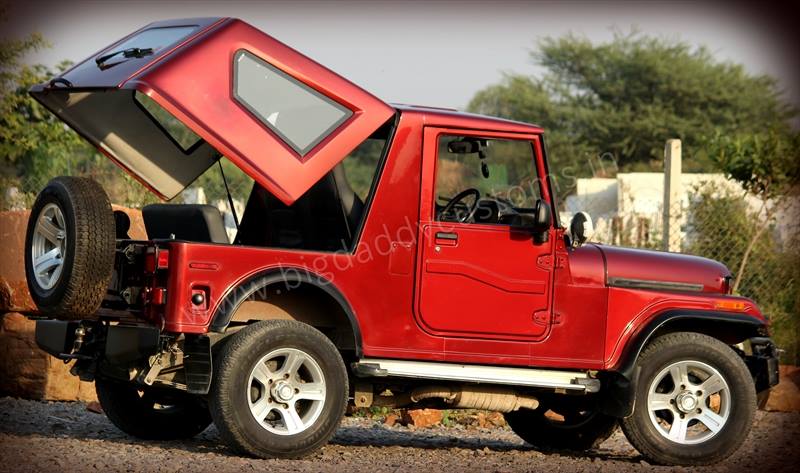 The Thar Hydrau Top as it is called gets a new metal fabricated hard top with hydraulic struts and a fixed front roof section which has been lowered by 2.5 inches. The design house has also changed the front seats and they now get fixed headrests, and the rear sees new jump seats.
The seats are upholstered in a 'perforated charcoal grey' color and get leather. Another change is that the footstep has been raised by 3.5 inches to provide better access into the SUV.
Otherwise, the mechanicals of the Thar are left untouched. Mahindra offers it with two engine options, one of them being a BS3 unit. The 2,523 cc BS3 motor makes 63 bhp and 182.5 Nm of torque and is offered with 4WD or 2WD.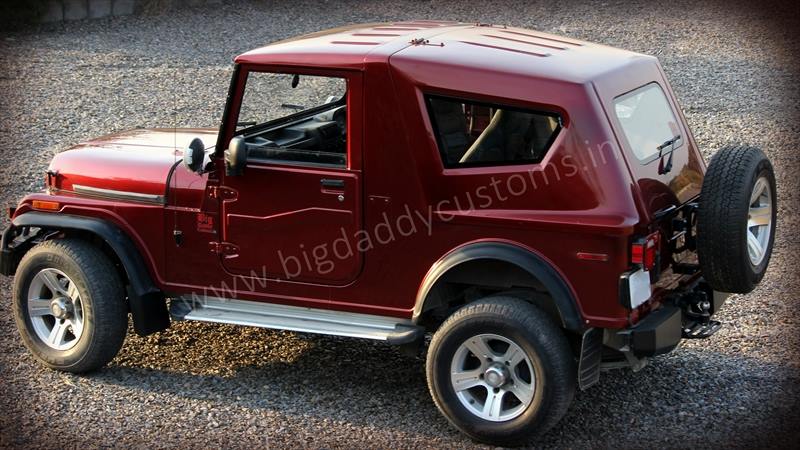 The more modern and more powerful BS4 engine is a 2,498 cc CRDe which produces 105 bhp and 247 Nm of torque and comes only with 4WD. Both, BS3 and BS4 models come with a 5-speed manual transmission.
Also read: Mahindra Thar Adventure Edition launched
The Thar is priced between INR 4.83 lakhs to INR 5.31 lakhs for the BS3 model and at INR 7.37 lakhs for the BS4 model. The cost of the Hydrau Top customization is INR 2.75 lakhs (INR 2 lakhs for a fixed top).