We all know that Mahindra is cooking up a compact SUV that targets the Ford EcoSport. Codenamed Mahindra S101, the mini SUV has started making news lately.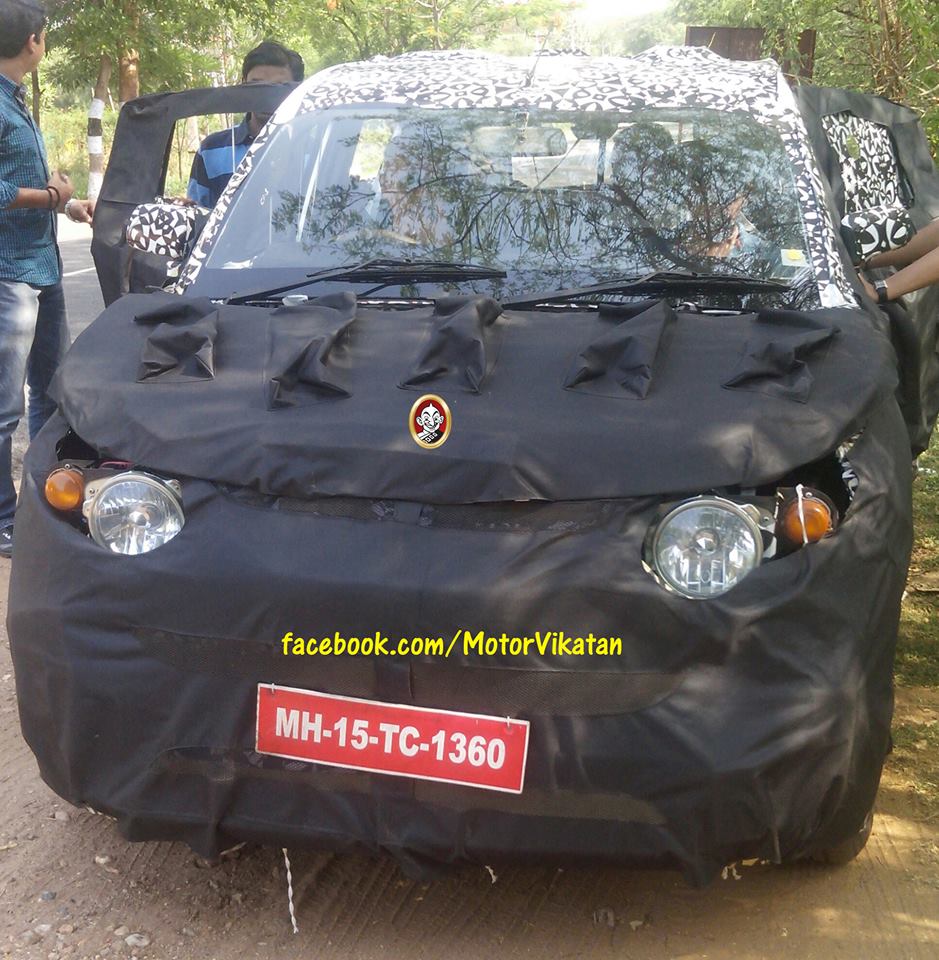 Mahindra had restricted itself from taking the SUV outside the premises of its R&D centre located in Chennai, but not anymore. The mini SUV has graduated to the testing phase and here is a set of spyshots from Tirupur, the textile capital of South India, sent in by Mr. Subramaniam to Motor Vikatan.
The test mule wears decoy body parts and is thickly camouflaged. If you remember, this is how Mahindra started testing the XUV500 and the Quanto in 2010. The production car would have the mule's footprint but that's about how much we can decipher from these shots.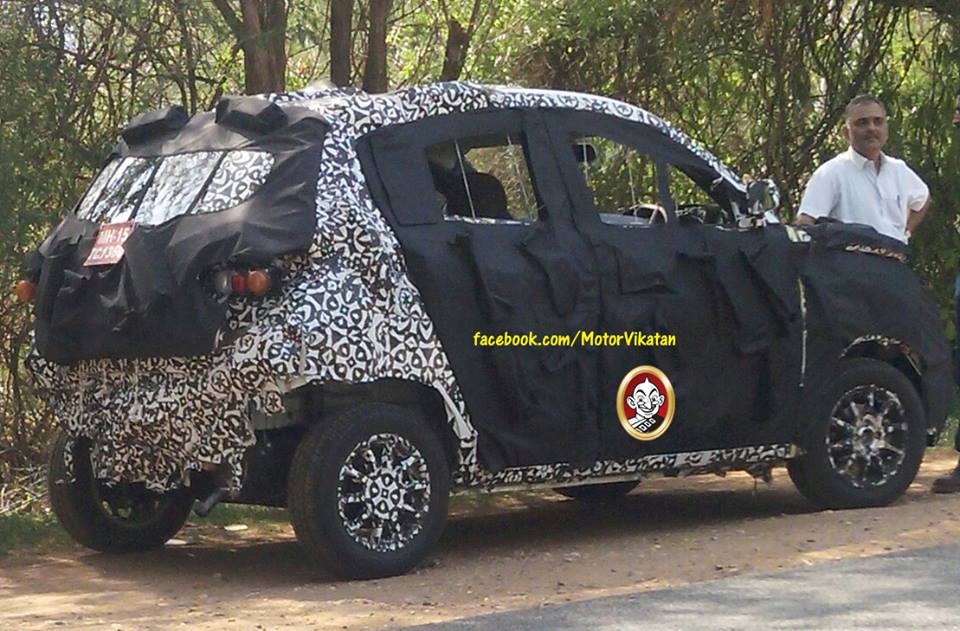 Just like the Ford EcoSport, the S101 will be a sub-four metre vehicle looking to cater to the SUV frenzy Indian customers. While the Quanto is more or less a makeshift arrangement, the S101 will be a car that is developed from the scratch to be an SUV for urban needs.
Head over to Page 2 for more images and details.
The Mahindra S101 would be the second indigenous monocoque front wheel drive vehicle from the its stable, after the XUV500. The test mule doesn't talk much about the design but expect the XUV500 to have influences on it. The spare wheel could be mounted on the tailgate to improve space utilization in the cabin.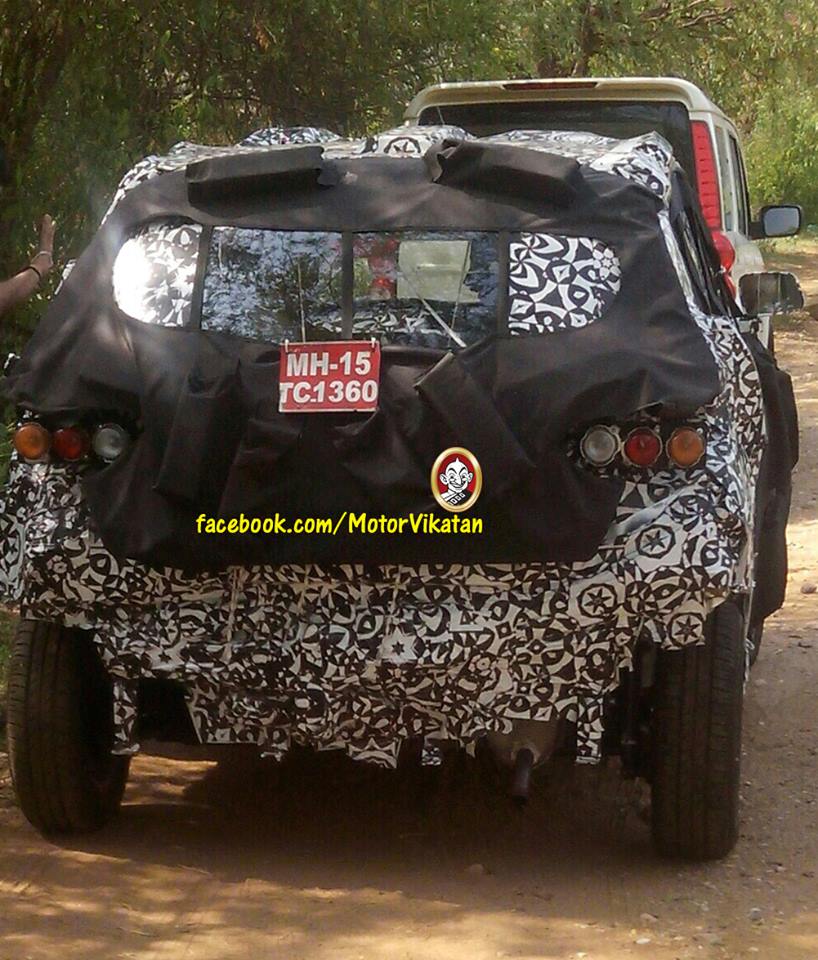 Coming to the engine, the S101 could adopt the twin-stage turbocharged three cylinder 1.5 litre diesel engine that powers the Quanto. At 100PS, the oil burner has adequate power and driveability but the motor sounds crude under load. We would love to see a refined version of this engine to go into the new product.
Given that the first test mule has just surfaced in the real world, it would take at least two years for Mahindra to bring the compact SUV to the market.
Stay tuned to Indian Autos Blog to keep a close tab on the car's development. And if you spot one on the road, write to us following the instructions on this page.
[Source: Motor Vikatan's Facebook page]