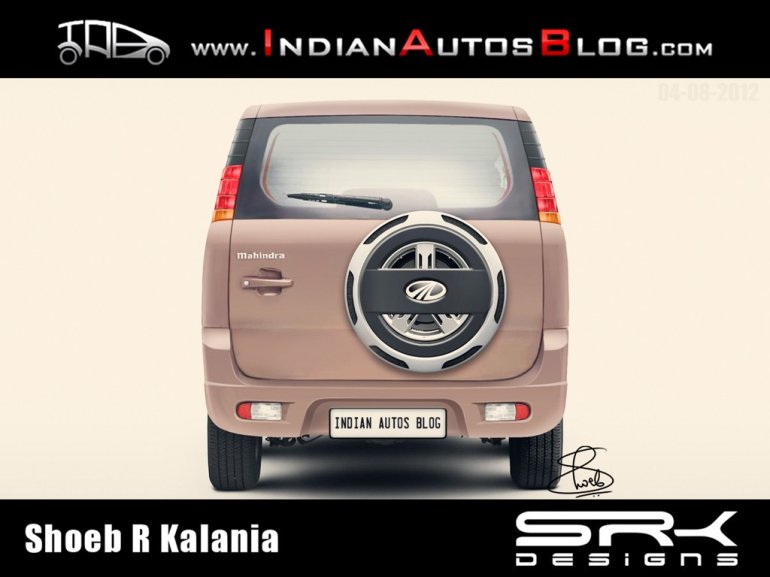 The Mahindra mini Xylo Mahindra Quanto will at last be launched on the 20th of September. Mahindra has asked the media to block the date and it is needless to say that Indian Autos Blog will bring you all the action as it unfolds, from the front row.
The Quanto is a hugely anticipated vehicle among enthusiasts and customers who cannot decide between a hatch, an SUV and a MPV, because in truth, this vehicle amalgamates the traits of all three.
The Quanto is a truncated Xylo (front bumper to the rear door is identical) with the overall length brought to under 4 meters for Mahindra to be able to price it well, as the duties paid for a car of this size is considerably lower.
The mini Xylo may not win any beauty contests, but it is expected to be a value proposition. Based on a tried and tested platform promising to be reliable from Day 1, it will provide drivers the elevated driving position of an SUV, the road footprint of a hatchback, two rows of MPV comfort, while a 1.5-liter 100bhp (twin-turbo?) diesel engine is certain to lend to it good speed and acceleration figures, so no one's going to complain about a sluggish performance.
Update yourself using our Mahindra Quanto archive
Knowing Mahindra well, they don't think twice before playing the price card, the XUV500, Verito and Xylo, at least during the launch, were priced at shockingly affordable levels and we won't be surprised to see a 5.xx lakh rupee starting price in the Quanto's case.
We're expecting the Mahindra Quanto to have a successful run with family-oriented buyers who need that extra bit of space, but don't have the budget nor the interest for the Ertiga or the Innova.