Co-developed with Ssangyong.
At the digital unveil of the Mahindra KUV100, Mahindra introduced an all new range of mFalcon petrol and diesel engines, which will debut on the KUV100 that will go on sale from January 15, 2016.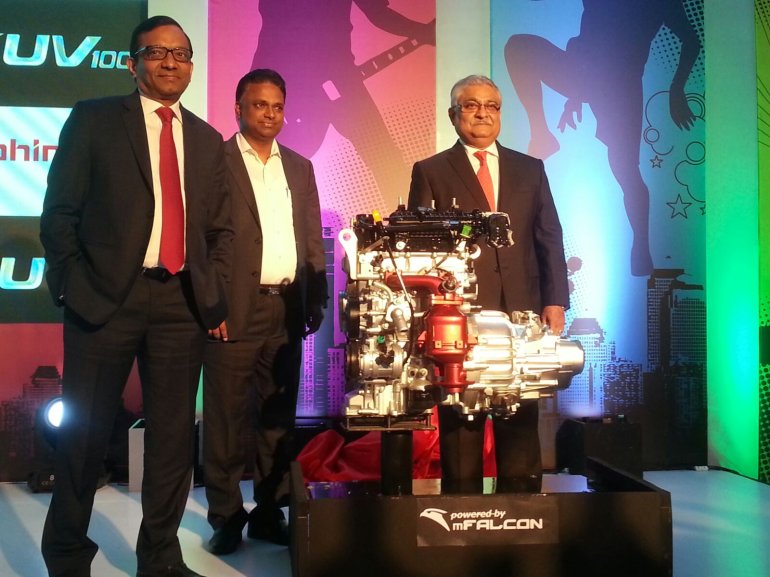 The KUV100 will be available with a choice between 1.2-liter petrol and diesel mFalcon three cylinder engines. The 1.2-liter mFalcon G80 engine has an aluminum engine-block, claims to have low friction, high power density, and is fuel efficient. In the KUV100, it produces 82 bhp at 5,500 rpm and 114 Nm at 3,500 rpm. Other salient features plastic intake manifold, dual VVT, variable oil pump, and low friction seals.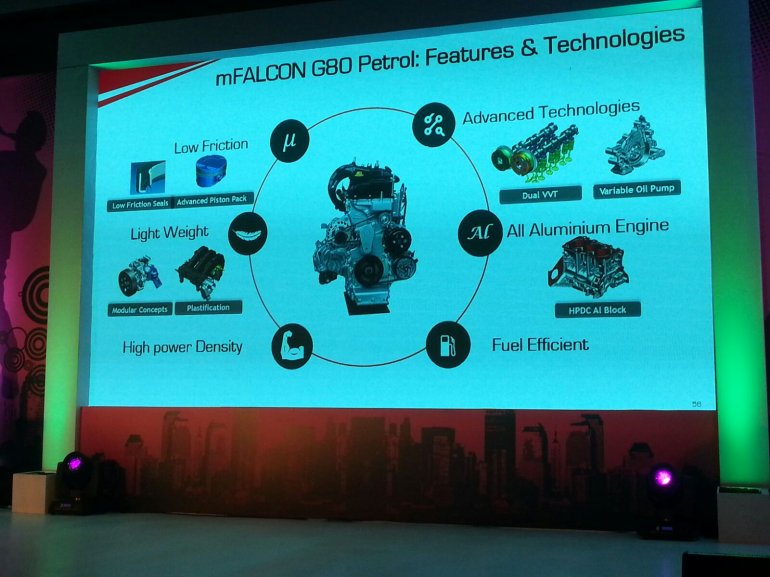 As for the diesel engine, dubbed as the mHawk D75, it produces 77 bhp at 3,750 rpm and 190 Nm between 1,750-2,250 rpm. Features incorporated include advanced fuel pump, plastic intake manifold, next generation turbocharger, and advanced thermostats.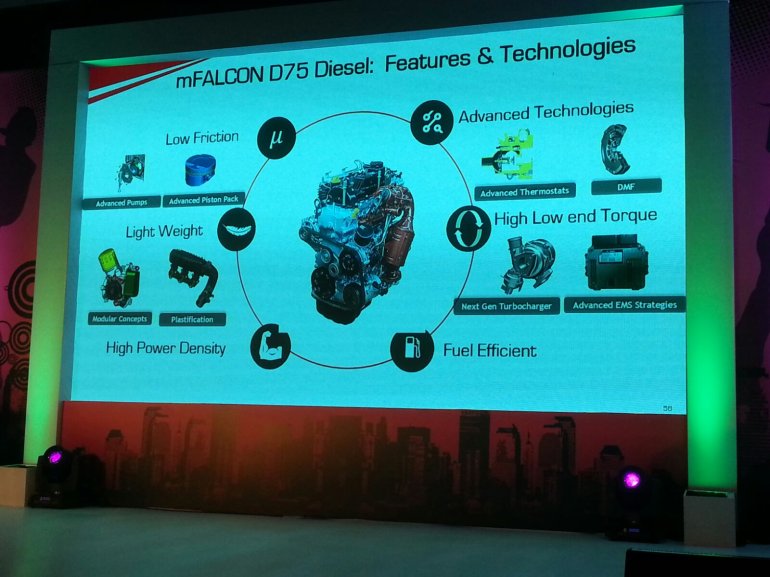 For the development of the new engine, Mahindra has filed 18 engine-related patents, which covers aspects like engine oil sump, variable displacement oil pump, cylinder head, aluminum cylinder block and many more.