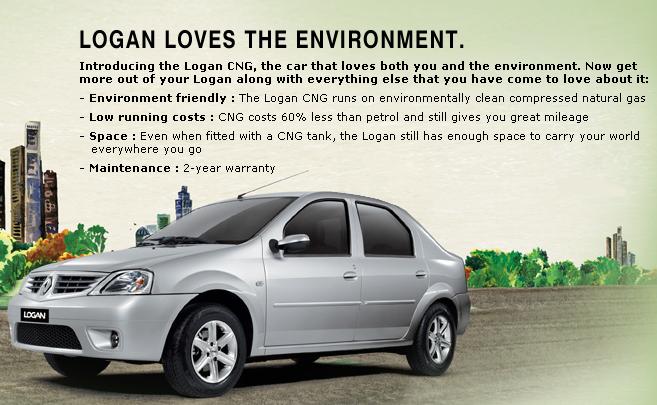 After Maruti's prediction that 20% of the Indian car market will consist of CNG cars by 2016, Mahindra and Mahindra has reinstated the same prediction by launching the Logan CNG.
The tree hugger, CNG kit of the Logan is available for an extra price of Rs. 56000 on the GLE/GLX versions and is currently only available in Mumbai and Delhi. For that money, you also get vehicle warranty of 2 years or 50,000kms.
Arun Malhotra, senior vice-president (sales), M&M -
Assuming a person is driving the car for 2,000 km every month, the premium the buyer is paying will be cleared within 12-13 months.
The new CNG kits are made by Landi Renzo from Italy, one of the largest suppliers of CNG kits, and will be fitted in India by Logicon Alternate Fuels Pvt. Ltd.
According to to M&M, these kits reduce the running cost of the car by 60 percent.