Is sold in the USA.
Indian manufacturer Mahindra & Mahindra today unveiled its GenZe 2.0 electric scooter at the ongoing Auto Expo 2016. The vehicle made its global debut in the US in 2014.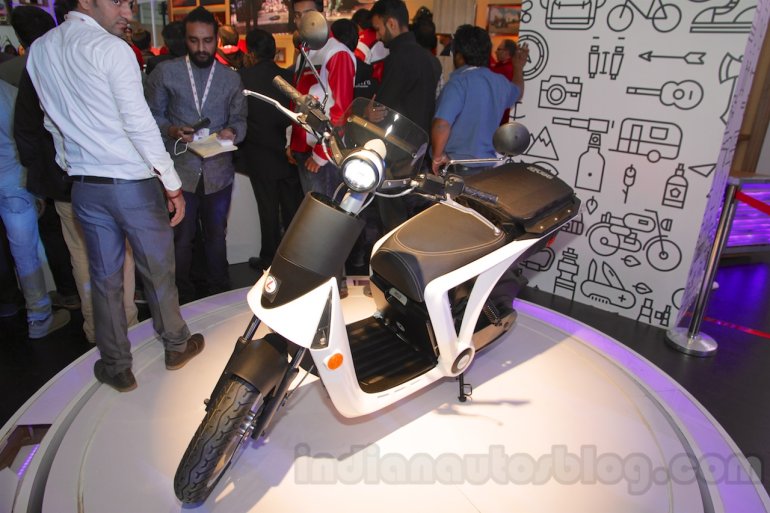 The GenZe has a range of around 48 km and a top speed of 48 kph. For the US market, the GenZe is manufactured in the company's facility in the state of Michigan. No manufacturing details have been announced for India.
The company's first electric scooter is built on an aluminium exoskeleton chassis with minimal body panels to give it a futuristic look. LED headlamps, a 7-inch cruise-connect touchscreen infotainment panel, storage bin at the back with a power socket for charging gadgets are some of the features displayed on the concept. Both wheels get disc brakes and removable 1.6 kWh Li-ion SmartPack batteries that are powered by on-board regenerative braking system.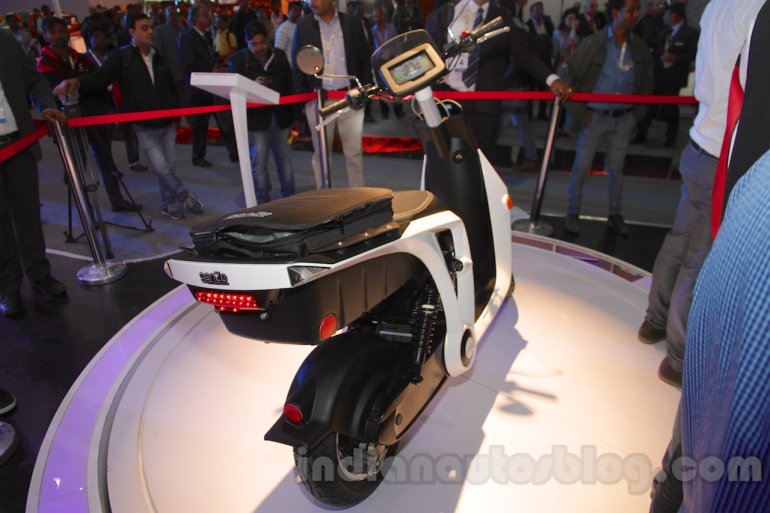 Weighing 105 kg in total, the lightweight scooter is powered by a 130 Nm hub-mounted, brushless, permanent magnet motor and has a payload capacity of 125 kg. To get to its 48 km range, the vehicle needs to be charged for 3.5 hours, the company said. Three driving modes, Sport, Economy and Easy, are available for riders to choose from.