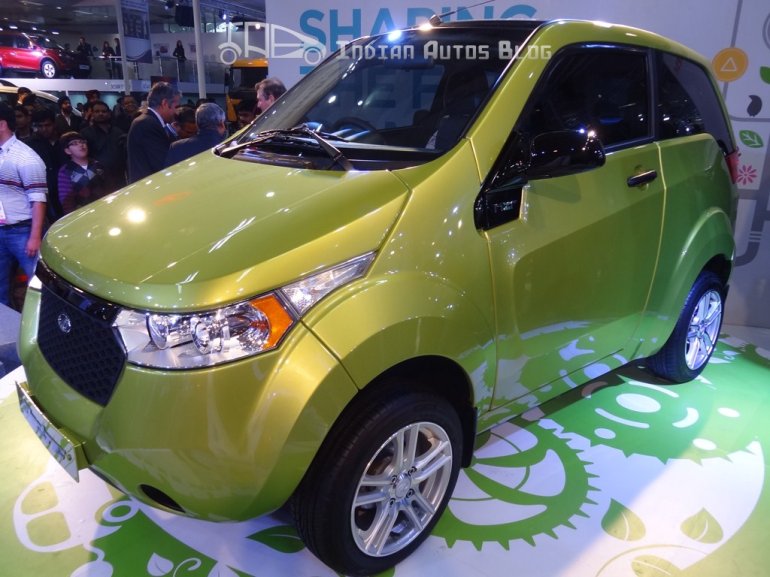 We were expecting Mahindra to launch the all-new Reva at the 2012 New Delhi Auto Show but the Indian automaker only took the wraps off the new model.
Sources told us that the Reva was ready to hit the production line soon after its unveil but Mahindra wanted to test the product comprehensively to eliminate all possible shortcomings. Later in 2012, it was announced that the Reva has been renamed to e2o, aligning the name with Mahindra's 'O' philosophy.
The automaker tested the product for a whole year and then rumors started circulating in the market of an early 2013 entry. However, it made sense to wait for the 2013-14 Union Budget as the government had started to consider alternative fuels quite seriously.
We are sure Mahindra was expecting the Finance Minister to extend the subsidy for electric cars, which ended last fiscal. Sadly that was not to be.
The finance minister only extended the benefits for importing critical components like battery and electronic components for electric cars. The FM also did not roll out the National Mission for Electric & Hybrid Mobility announced a few months back. Despite the two major setbacks, Mahindra has decided to roll out the new e2o in the month of March.
TheEconomicTimes reports Mahindra is switching to Plan B which they had prepared in case the government was not supportive.
Mahindra has decided that the e2o will be 15-20% more expensive than the best selling hatchbacks such as the Swift and the i20. Had the government would have been very supportive, we could have seen the e20 being cheaper by almost 1 lakh owing to subsidies.
The e2o may not offer all the benefits of a conventional hatchback but it will definitely be lighter on your wallet as well as the environment. The initial cost of acquisition will definitely be high but it will be nullified in running cost. The running cost of an EV is 50-60 paisa per kilometre as against 3-4 per kilometre on diesel and 5-6 per kilometre on petrol.
The company has set a target of selling 30,000 units by 2015-2016, 50% of the target will come from exports. The biggest challenge will be educating customers on why an EV makes more sense than a conventional fossil fuel powered hatchback.
[Source: Economictimes.indiatimes.com]