Available in four variants: P2 (commercial), P4, P6 and P8.
Mahindra's electric mobility division, Mahindra Electric, has launched the 4-door e2o 'Plus' for sale in India today. It is available in four variants: P2 (commercial), P4, P6 and P8, and is priced between INR 5.46 Lakhs (P4) - INR 8.46 Lakhs (ex-showroom Delhi, post state subsidy and FAME incentive).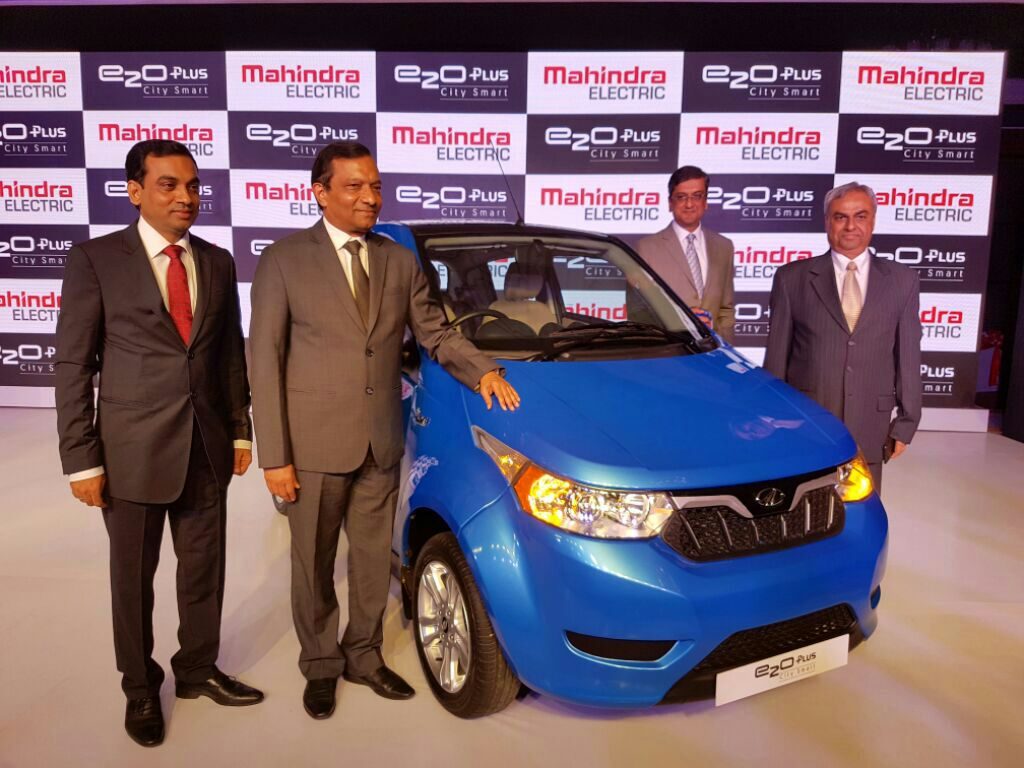 The Mahindra e2o Plus not only adds extra doors to accommodate rear passengers, but also features elements distinct to the 2-door Mahindra e2o. It sports a new grille with vertical slats, swept-back headlamps with projector lighting, new bumper designs, longer wheelbase, redesigned window line, and LED-powered vertical taillamps.
Inside, the top-end P6 and P8 variants come with a dual tone beige and black color scheme with fabric upholstery, while the design looks largely identical to the 2-door e2o. The P6 and P8 variants also get a Blaupunkt infotainment system as standard. Key features of the e2o Plus are regenerative braking, Instant Torque, REVive, reverse parking camera and Hill Assist.
The P2, P4 and P6 variants of the Mahindra e2o Plus pack a 19 kW electric motor powered by a 48V battery pack. It is capable of sprinting from 0-60 km/h in 14.1 seconds, before hitting a top speed of 80 km/h. The maximum driving range offered by the powertrain is 110 km. Once the batteries are depleted, the P4 and P6 variants require 6 hours to recharge the battery, while the P2 variant features 'Fast Charging' which completes the process in 1.25 hours.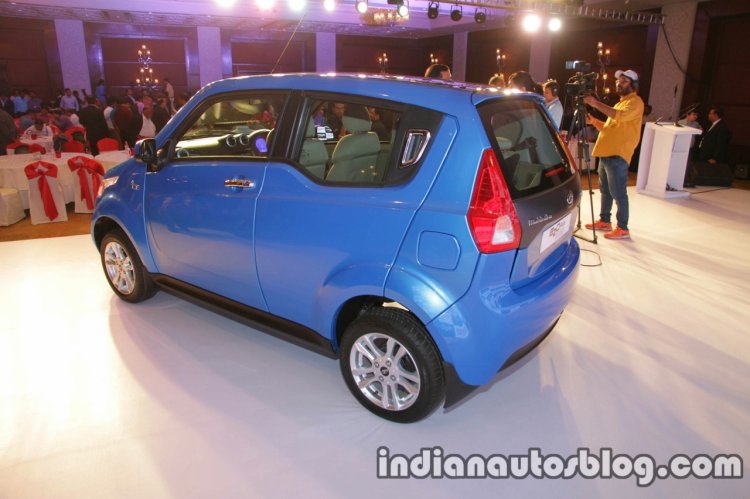 The range-topping P8 variant has more powerful a 30kW motor powered by a 72V battery pack. It can accelerate from 0-60 km/h in 9.5 seconds, before hitting a top speed of 85 km/h. It is fitted with 'Fast Charging' as standard, which recharges the battery pack in 1.5 hours.
Mahindra e2o Plus - Press Release
[Slideshare link]