Available in two grades.
Mahindra has launched the Mahindra e2o in the UK. The pure electric car will be available in the UK in two grades: City and TechX. The City is the entry-level grade and priced at £12,995 (INR 12.27 lakhs), making the 3-door EV's entry-level price more than twice as compared to India.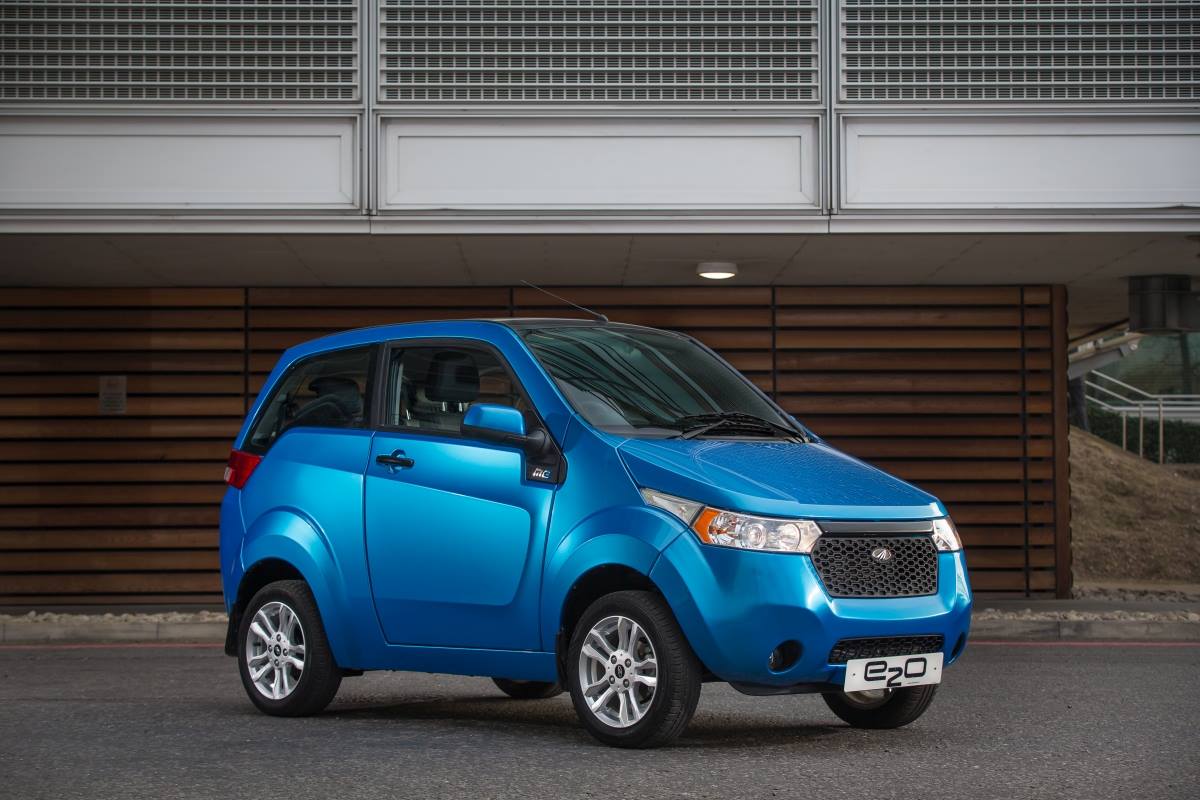 However, the UK-spec e2o is upgraded with more safety features, a larger battery and a higher quality interior. Standard features include daytime running lights, foglights, push-button start, electric windows and door mirrors, dual SRS airbags, Anti-Lock Braking System (ABS), Electronic Stability Control (ESC) and a Regenerative Braking System (RBS).
The e2o TechX, priced at £15,995 (INR 15.1 lakhs), benefits from Revive emergency charging feature that provides the driver a driving range of up to 8 miles (13 km) if the battery is drained; on-board sensors that make daily checks of the car's vital systems and send that data to Mahindra so that it can notify the customer if anything needs a fix; e2o Remote smartphone app which allows users to remotely control key functions of the car like pre-heat/cool, start and stop charging, route plan and search for charging stations in proximity; and 50 kW DC Rapid (CHAdeMO) charge port.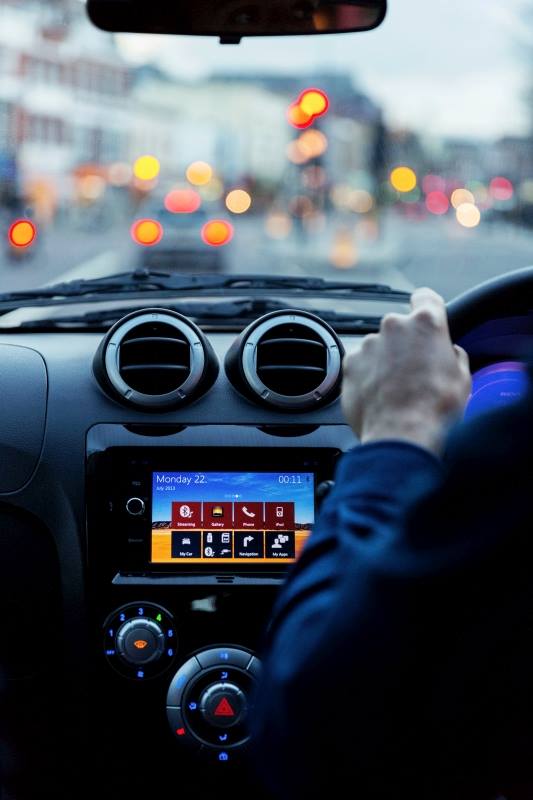 Other highlights of the range-topping model include alloy wheels, rear wiper and washer, air conditioning, 6.2-inch Blaupunkt touchscreen infotainment system with satellite navigation, reversing camera, steering wheel controls, speed limiter and leather seats.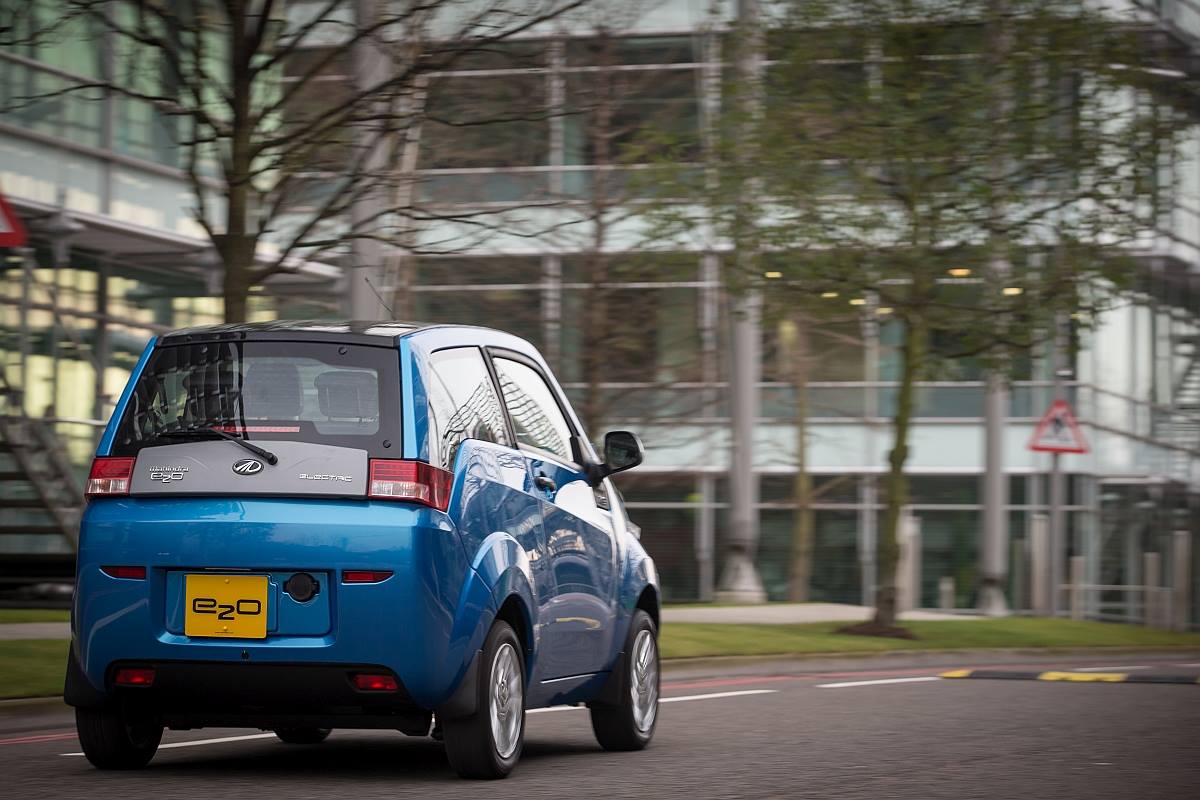 Also See: Mahindra e2o Sports – Auto Expo 2016
The UK-spec Mahindra e2o's electric motor generates 42 bhp and 67 lb.-ft (90.8 Nm) of torque and gets its power from a 13.9 kWh lithium-ion battery. It takes 4.9 seconds to reach 0-25 mph (0-40 km/h) and 18 seconds to reach 0-50 mph (0-80 km/h), and can hit a top speed of 63 mph (101 km/h). Using the standard 3 kW charge port, it takes 9 hours to fully charge the e2o. Using the Rapid (CHAdeMO) charge port offered in the e2o TechX, the battery can be charged from 0-95% in just 90 minutes. The NEDC-rated driving range is 79 miles (127 km) and there's an 8-mile (13-km) Revive range available for an emergency battery-drain situation in the TechX grade.
The 3-door Mahindra e2o is available to order now in the UK and Mahindra will commence deliveries in May 2016. Reports say that an extended, 5-door version will follow later.