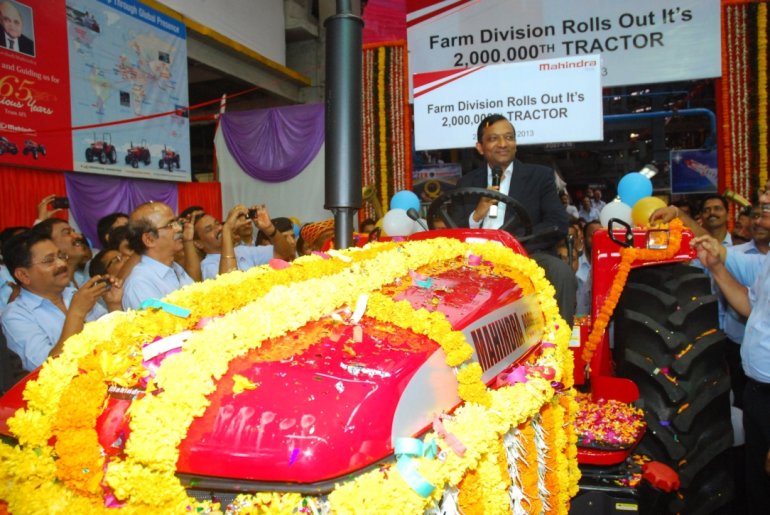 Mahindra Tractors, the largest tractor maker in the world (by volumes), ended the month of February on a massive high.
The company rolled out its two millionth tractor from the Kandivali plant, marking a momentous milestone in its history.
The tractor maker achieved the first million in the year 2005, 42 years after the company was established. The second million came in just a short span of eight years thanks to the global expansion of Mahindra's tractor business.
Currently, Mahindra tractors operates in 40+ countries in six different continents and has a fairly large customer base in the United States, Australia, Chile, Serbia, India, Iran, Syria and many countries of Africa. It has manufacturing facilities in five locations in India and 10 locations outside India.
Mahindra Tractors manufactures tractor models from 15 hp to 90 hp. The company sells over 200,000 tractors in a year through 1,000 dealers worldwide.