MadCap products are Limited Edition with focus on design that connects to your ego and emotion.
In today's connected world, the millennial settles for nothing but distinctive.
In the automotive world, consider Renault and Maruti Suzuki who took over the streets with designs and customisation that reflect young India's personality. Renault launched 60 accessories to turn the Renault Kwid into a rolling Twitter bio, and the iCreate from Maruti had millennials seeing the Maruti Vitara Brezza as their doodling pad.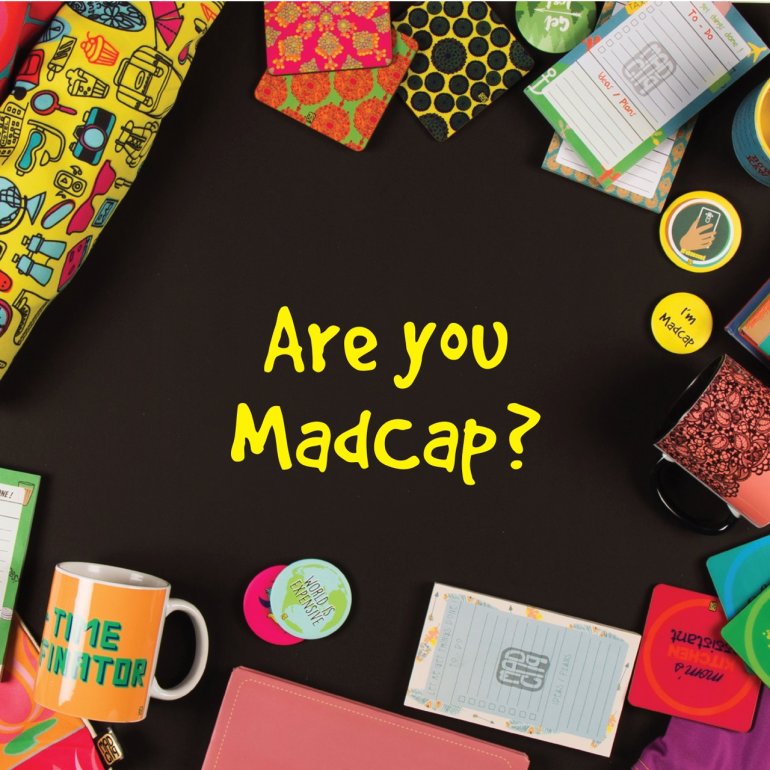 But it's not just through cars; millennials express their personality through everyday household or office products; most of which have ubiquitous designs that wouldn't necessarily relate to them.
MadCap, a merchandise brand that comes from the house of MyCopie and Hazel, introduces a unique approach of not only creating designs that match with the personality of a typical millennial, but also market them in Limited Numbers so that it has a certain value and exclusivity. Think of it as the Volkswagen GTI, priced accessible to everyone who want their world to mirror them. Not to mention, each product adheres to a high-quality standard one would normally expect from premium hand-made articles.
The brand's aim is to fuse Indian inspiration with global experiences to come up with designs that would click with netizens. After hours of brainstorming and scrapping hundreds of designs, MadCap launched its first series of design themes at Comic Con Bangalore 2016. The series comes under 'Alphabets', where each letter is assigned with a trait that millennials would generally relate to. The first series focuses on seven alphabets that designate seven random traits: B (Bohemian), G (Glamourous), O (Obsession), T (Traditional), U (Unemployed), V (Vibrance) and W (Wanderlust).
These traits are not randomly picked, but emotes the personality of the buyer and satiate their needs. Each trait has 9 different everyday products, such as Tote Bags, Coasters, Posters, Badges, Magnets, Notebooks, Mugs, Jot Notebooks and To-Do Lists, each with a design that says something loudly about your character.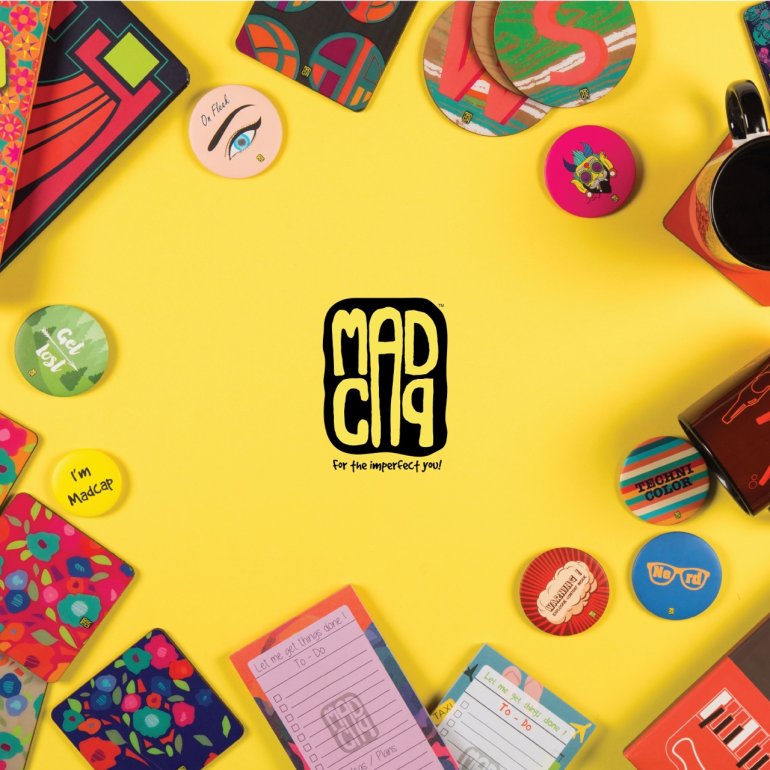 Interested? Well, as a Special Promotion, MadCap is offering 20% off on all their Stationery and Merchandise at www.madcap.in exclusively for IAB readers. Use the code 'madiab20' to avail the offer in the checkout page.
You can also connect with the folks at MadCap via their social media channels and follow their latest updates.
Faceboook : Facebook.com/Madcappage
Instagram : www.instagram.com/madcappage
* This story is an advertorial