A 'lowrider' refers to a type of modified car that is extremely low slung. Such modified cars, which are also called 'stanced' or 'slammed', are quite popular abroad. With the car tuning scene indeed warming up in India, we finally have a handful of modified lowriders that are not for everyone!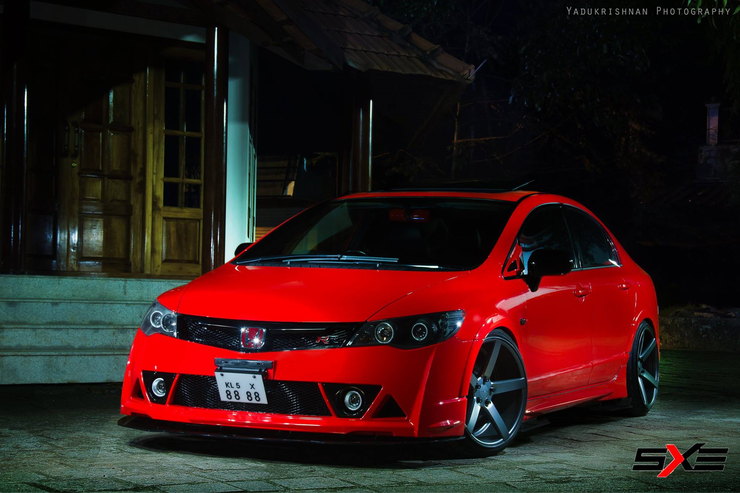 The eighth-gen Honda Civic, which was on sale in India between 2006-2013, is a favourite among the driving enthusiasts. Its free-revving 1.8-litre petrol engine, decent ride and handling characteristics, and a slippery design made it immensely popular with the car aficionados. It's even a favourite of the car customizers, who find it easy to work their magic on this D1-segment sedan. While the Civic has aged gracefully over the years, here's a modified example whose styling can easily give many new cars a run for their money.
Among the highlights of the visual modifications is its lowered stance. The tuned model features 5-spoke 18-inch mag wheels shod with low-profile rubber, a reworked suspension, updated front bumper and headlights, a new grille, and bright red body paint.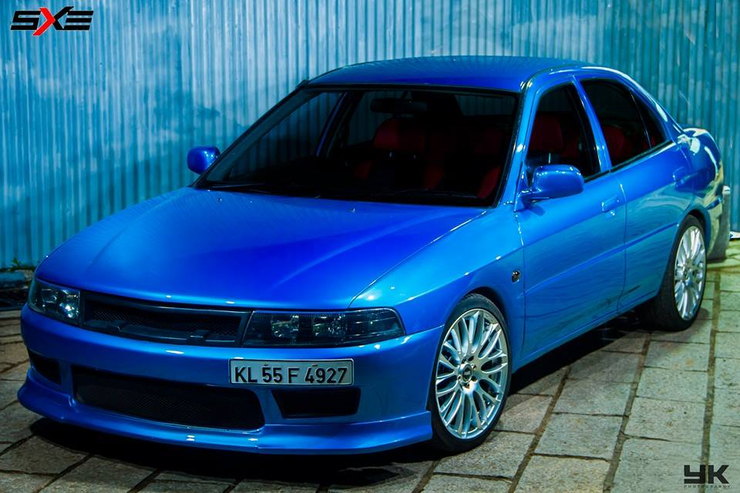 Back in 1998, India got its first-ever Mitsubishi model in the form of the sixth generation Lancer, which impressed with its clean design, a spacious and well-equipped interior, a refined 1.5-litre petrol engine, and fantastic driving dynamics.  The India-spec Lancer, even today, is considered as a clean slate for any car customizer to showcase his worth.
While the Lancer cannot look as sharp as many of the new C-segment offerings, the modified example looks straight out of the Fast and Furious franchise. It carries a lowered stance, which is courtesy of larger multi-spoke mag wheels shod with low profile tires and a lowered suspension. Other highlights include updated bumpers, a reworked grille, and a revised interior upholstery.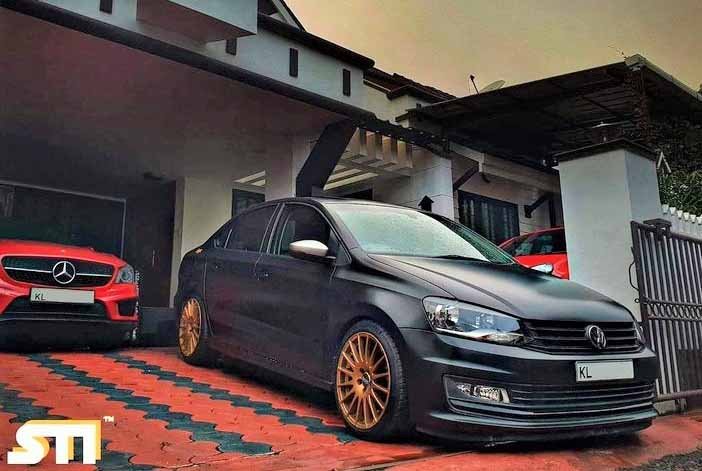 With an average monthly sale of 490 units (from July-December 2018), the Volkswagen Vento is among the least popular sedans on sale today. That said, it offers a solid build and an involving drive, and the Polo lineage ensures that sourcing performance-enhancing parts is far from a Herculean task.
Seen above is a modified Vento from Kerala that impresses with the various subtle styling mods. Moreover, the lowered suspension and the larger wheels shod with low-profile rubber makes this car a hot lowrider. Other highlights include a matte black paint scheme that goes well with the gold-coloured rims.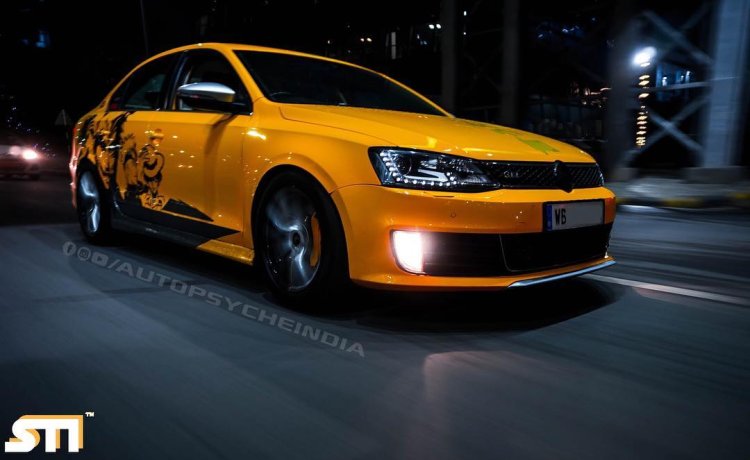 While the VW Jetta was discontinued in February 2018, it continues to impress car enthusiasts with its clean design, powerful motors, and well-balanced ride and handling. No surprise, then, that many owners have decided to customise their cars to enhance their sportiness.
The modified Jetta above rides on a lowered suspension that gives it a very sporty stance. Other highlights include a reworked bumper, a bespoke yellow paint scheme, and a performance air intake.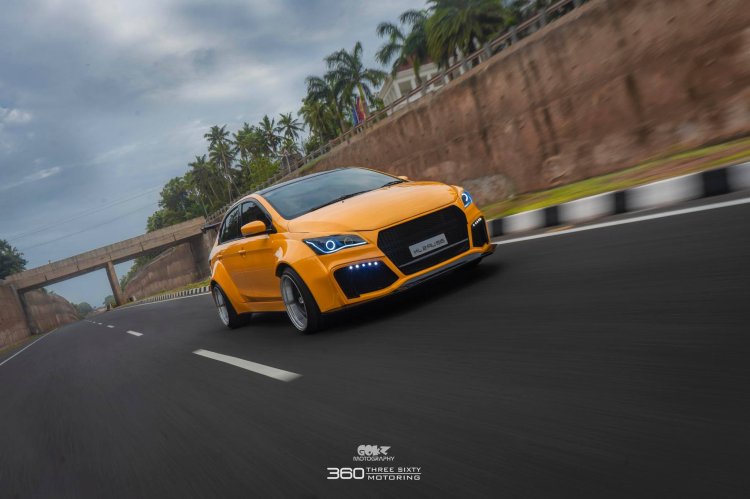 With an average monthly sale of 4,294 units (from July-December 2018), the Maruti Ciaz is currently the most popular C2-segment sedan on sale in the country. While not too popular in the car tuning circle, here's a customised example from Kerala-based 360 Motoring that transforms the Ciaz into a sporty lowrider that is an absolute stunner.
Other than having a lowered stance, the custom Ciaz features a wide-body kit, an Audi-esque fascia due to the hexagonal grille, a gloss black front splitter, a big GT wing-type rear spoiler, and a set of custom projector headlamps. Furthermore, it rides on a set of 18-inch BBS 'deep-dish' alloy wheels that have been shod with wide low-profile soft-compound tires.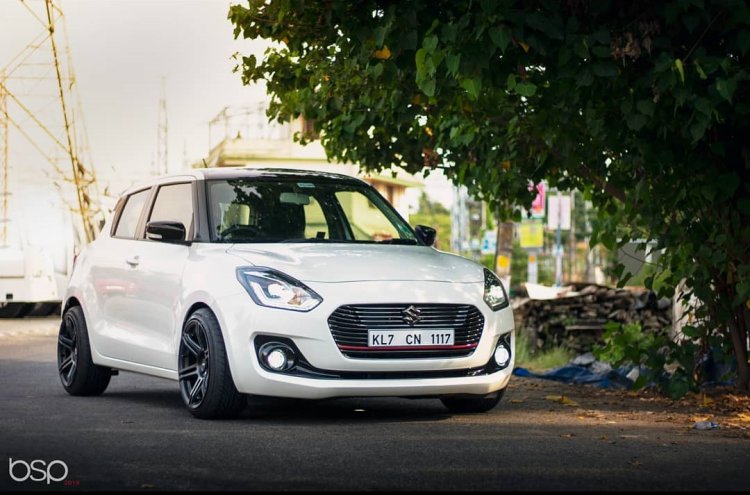 With an average monthly sale of 17,089 units (between July-December 2018), the latest-gen Maruti Swift has been the highest-selling B1-segment hatchback. Its sporty looks and well-balanced ride and handling characteristics have made it a favourite of many car enthusiasts who have customised the small car to look hotter.
One such modified Maruti Swift is the 'slammed' model that you see above. It is among the first lowered new-gen Swifts in India and features lowering springs and larger rims set for a decidedly low slung look. Note the red pinstripe on the grille, which seems to have been inspired by the RS version that is sold abroad.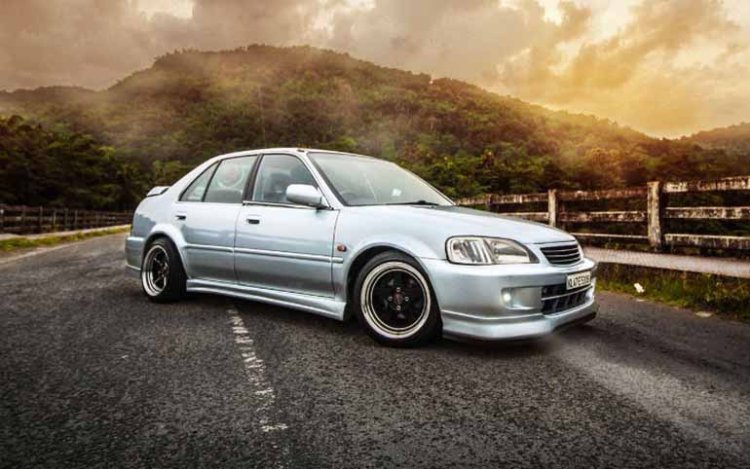 The Honda City has been among the most successful nameplates in the Indian car market. First launched in 1998, the third-gen Honda City received a facelift and a high-strung VTEC engine in 2000. Known commonly as the 'Type II City', the updated version has been a favourite in the car tuning circles.
Seen above is a mildly modified example that features a Vogtland lowering springs along with aftermarket 15-inch wheels from Lenso shod with low profile tires. Furthermore, it features a custom body kit that brings along a front bumper diffuser and side skirts.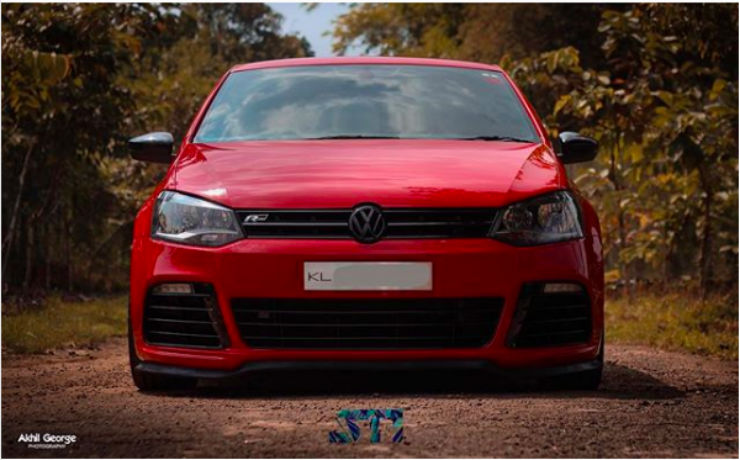 The VW Polo is easily the most dynamically well-sorted B2-segment hatchback on sale currently. The precise handling and powerful engines make the GT variants a hit among the tuners, who find it easy to enhance the car's visual appeal owing to the strong base.
The VW Polo GT TSI featured on our list gets KW Street suspension to lower the ride height, which, in turn, gives it a very sporty stance. Performance updates that this car carries include a Code6 Performance remap, BMC air intake, Code6 full stainless steel exhaust, and a Forge Motorsports Blow-off valve.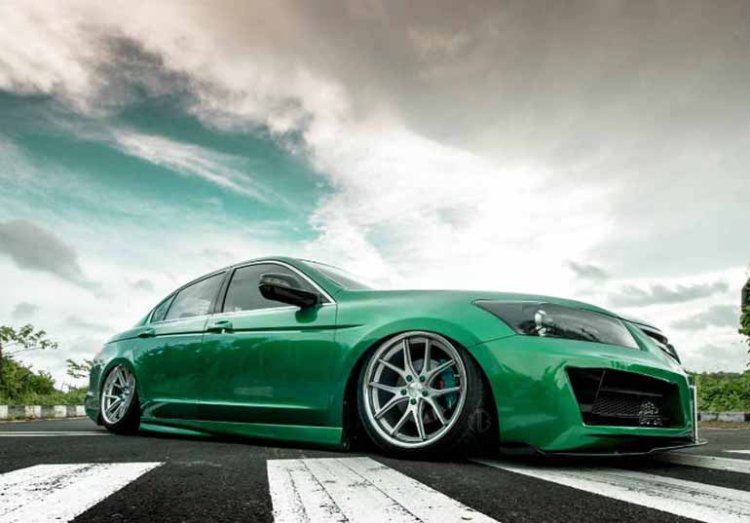 The latest-gen Honda Accord, at INR 43.2 lakh (ex-showroom, Gurgaon), is an expensive piece of kit. The high price, along with its hybrid powerplant, has kept the proverbial 'purists' at bay. Many car aficionados still swear by the last-gen model and customise it to give it a sportier character.
One such Accord is the modified example in the above image. The slammed vehicle looks utterly stunning due to its lowered stance, aftermarket 19-inch Ferrada rims, and the custom green paint job. The performance updates include a Grid7 Customs Exhaust system and a Pipercross cold air intake.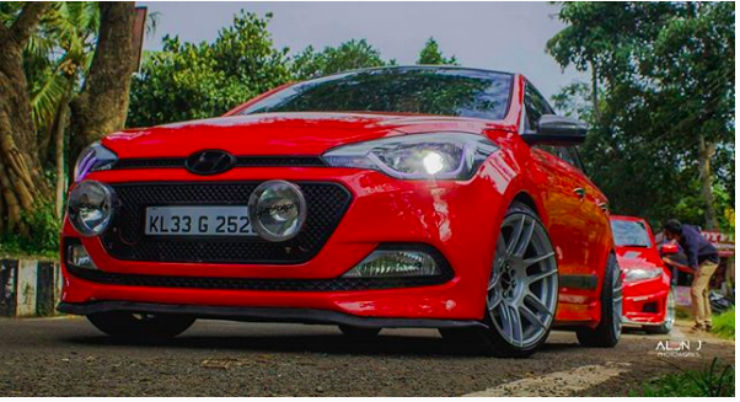 While the modified Hyundai Elite i20 doesn't carry any radical modification, its lowered stance, which is owing to a reworked suspension and the new 17-inch wheels shod with low-profile rubber, gives it a very sporty look. Other minor visual enhancements include a chrome-delete pack, auxiliary lamps, and a revised front bumper with a sporty diffuser.
Image source - 1, 2, 3, 4, 5, 6, 7, 8 9, 10