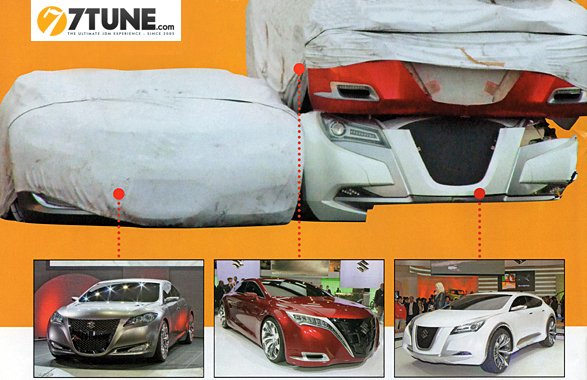 The question mark over the the Suzuki Kizashi's local launch date is getting larger, but a close relative is preparing to get smaller and move further away from the real world.
The images above show where the three Kizashi concept cars have ended up - at the crushers in Japan!
If you remember the Kizashi 1 (there were 3 concepts in all), the red color car sitting on top of the white one, was displayed at the Suzuki stand in the Delhi Auto Expo last year.
This image answers a frequent question from car lovers - where do concept cars end up?
The three Kizashi concepts were static. Other than the wheels, they did not have moving parts and as you can see some of the parts have been removed (stolen?) before it reached this location.
The Kizashi concepts will live in our memories and the internet forever.
Source - 7Tune