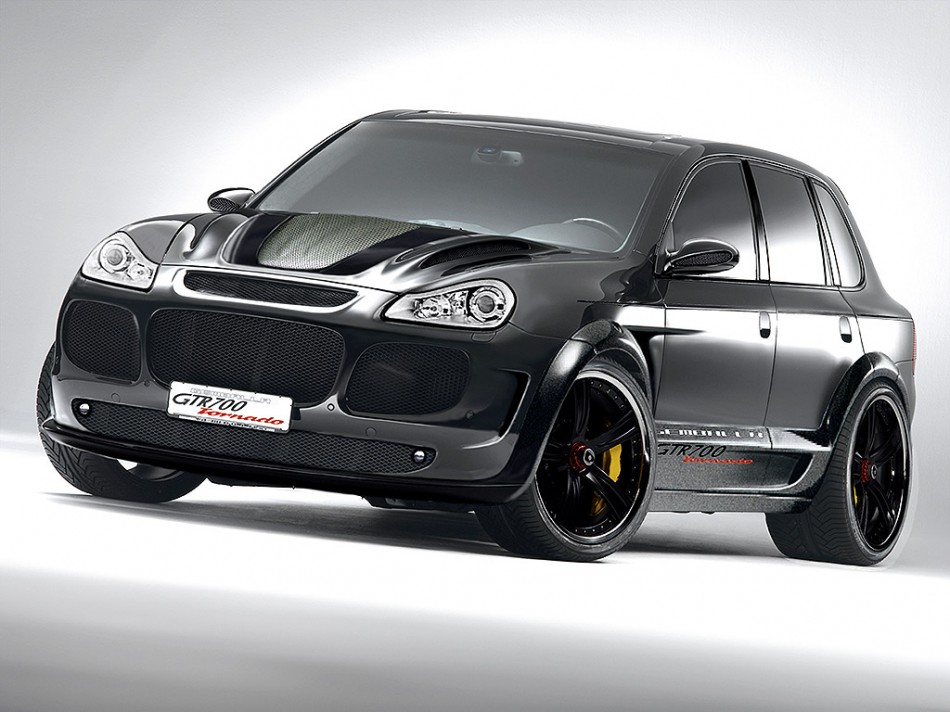 Tuner Gembella is an expert with Porsche vehicles which is evident once you see the level of tuning it offers on the Porsche Cayenne GTS, which was previously pampered by Evolution Motorsports on IAB.
The Porsche Cayenne GTS Tornado gets-
a new set of five-spoke alloy wheels
larger air intakes in the front apron
new taillights and an integrated rear diffuser
The interior also gets dressed up, sporting new adjustable seats, a panoramic sunroof and a custom center console
One can choose either the GTS or the GTR trim, where engineers clear up the interiors and modify the layout so that power is fed only to the rear wheels. The end result is a considerable loss of weight of 250 kg.
While the standard Cayenne GTS develops a reasonable 495hp, the Gemballa models coax out 542, 641 and 740hp, all depending on the customer's choice.