Equipment consists of a plethora of driver aids and airbags including one for the pedestrian.
The Land Rover Discovery Sport, the first model from the new Discovery family, has managed to get a lot of things right. The 7-seater SUV is not only lighter than the now ageing Discovery, it has also passed the Euro NCAP crash safety test with a full 5-star rating.
[Can't see the video? Head to YouTube.]
Scoring 93%, 83%, and 69% in adult, child, and pedestrian safety respectively, the 2015 Discovery Sport boasts a good deal of driver aids to back the score. To start with, there's the standard set of safety aids including stability control, traction control, and ABS. Add to that extra aids like lane departure warning, forward collision warning, and automatic emergency braking system make it to be a safe SUV.
As for active safety features, there's no dearth of airbags: front, side, and curtain airbags are standard. There's also the knee airbag for the driver and a pedestrian airbag (located under the bonnet) which inflates in case of an unfortunate collision with a pedestrian.
The SUV comes with two engine options: a 2-litre turbocharged petrol and a 2.2-litre diesel, while the gearbox options abroad include a 6-speed manual and a 9-speed automatic. It has respectable approach, departure, and breakover angles of 25, 31, and 21 degrees respectively.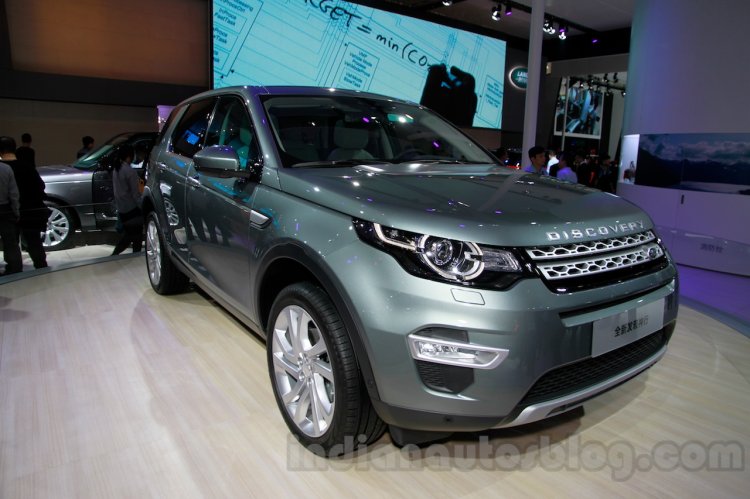 Also read: Range Rover Evoque Cabriolet starts testing in the UK
Expected to launch in India by early 2016, the Discover Sport also gets a premium interior with an 8-inch touchscreen infotainment system. Production of the vehicle has started in the UK, ahead of start of sales next year.