The Lamborghini Gallardo LP 570-4 Squadra Corse is one of the very special Frankfurt Motor Show premieres. Through this model, Lamborghini claims to have brought "race track emotion directly to the road".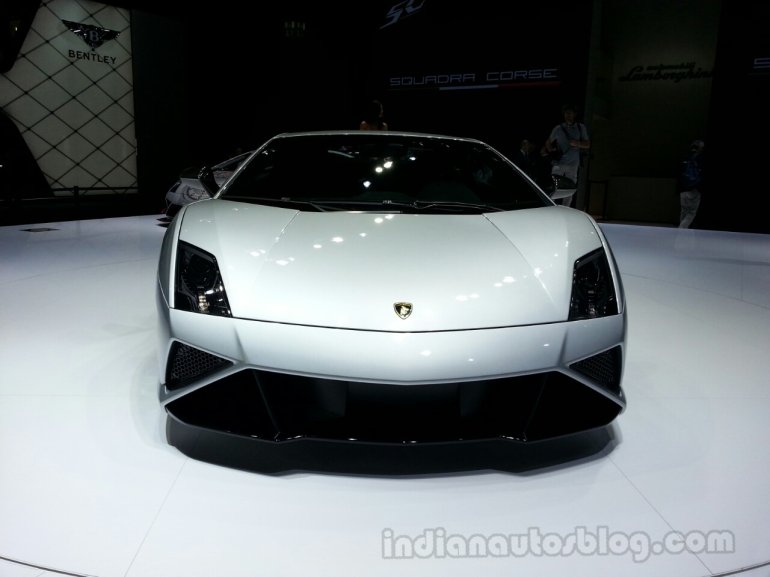 Based on the Gallardo Super Trofeo race car, the name is derived from the recently-founded in-house motorsport department which handles racing programs from GT3 to the Lamborghini Blancpain Super Trofeo championships in Europe, Asia and America.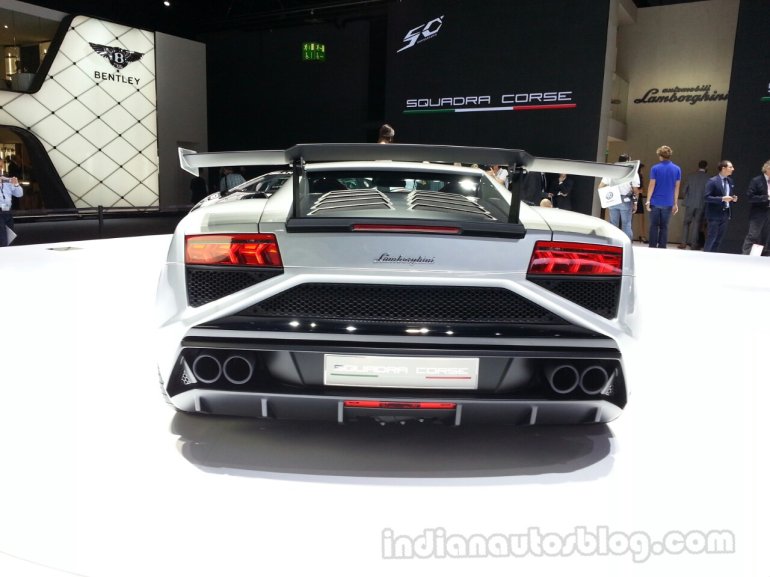 The Gallardo Squadra Corse is as close a road-legal car can get to a Super Trofeo. Both cars are powered by V10 engines and share the same rear wing for greater aerodynamic downforce, precisely three times the load developed by the Gallardo LP 560-4. The removable engine hood with the quick-release system is another part borrowed from the race car. The rear wing and hood are made out of carbon composite material.
The Squadra Corse's technical underpinnings are derived from the Gallardo Superleggera. The V10 engine develops 570 hp, paired to an e-gear six-speed transmission accessed by paddles on the steering wheel. Power is transferred to the ground via an all-wheel drive system.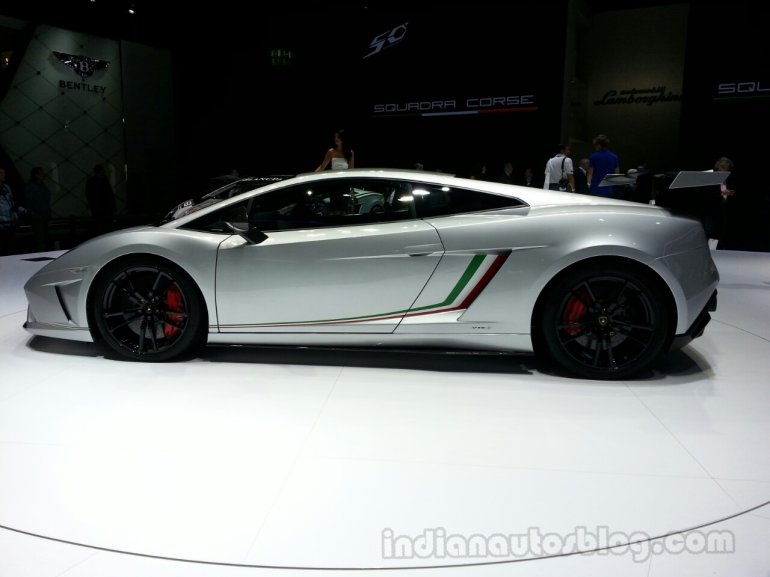 The chassis of the Squadra Corse is made from aluminum and carbon fiber, which gives it a dry weight of 1340 kilograms, 70kg less than the Gallardo LP 560-4. The 0-100kph sprint is achieved in 3.4s, and 200kph arrives in 10.4s. The top speed of the car is 320 kph, and deceleration is aided by a carbon-ceramic braking system.
The Squadra Corse can be bought in Grigio Thalasso (grey), Giallo Midas (yellow), Rosso Mars (red) and Bianco Monocerus (white) colors. The brake calipers can be requested in black, red or yellow.
Several parts of the interior are lined in Alcantara, and carbon fiber is used on the door panels, central console and seats.
Lamborghini Gallardo LP 570-4 Squadra Corse Gallery
Lamborghini Gallardo LP 570-4 Squadra Corse featured at the Frankfurt Motor Show
[Can't see the press release above? Head over to
Scribd
]