Just as expected, the Lamborghini Gallardo LP 550-2 India Limted Edition sports the tricolor livery!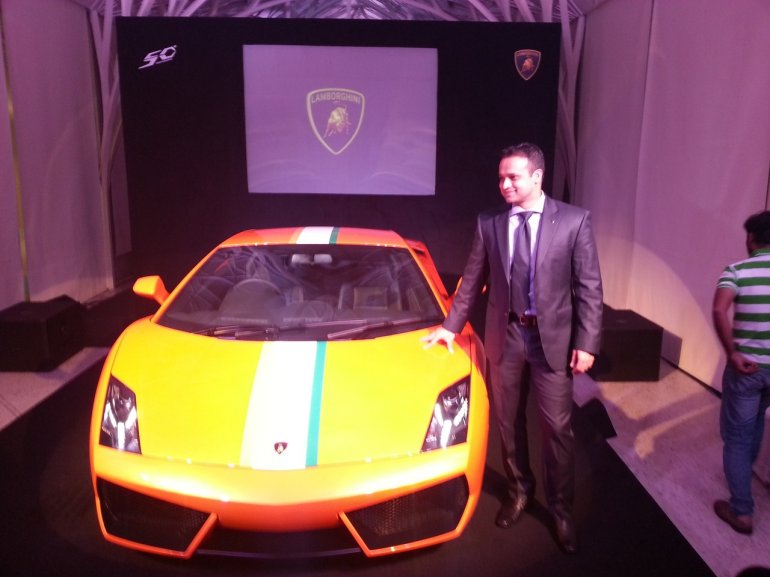 The limited edition is a part the Italian supercar manufacturer's 50th year anniversary. Lambo says that India Limited Edition Gallardo LP 550-2 was designed and built exclusive for India. The car, which pays a rich tribute to the strong relations that Lamborghini enjoys with India, is limited to only six units.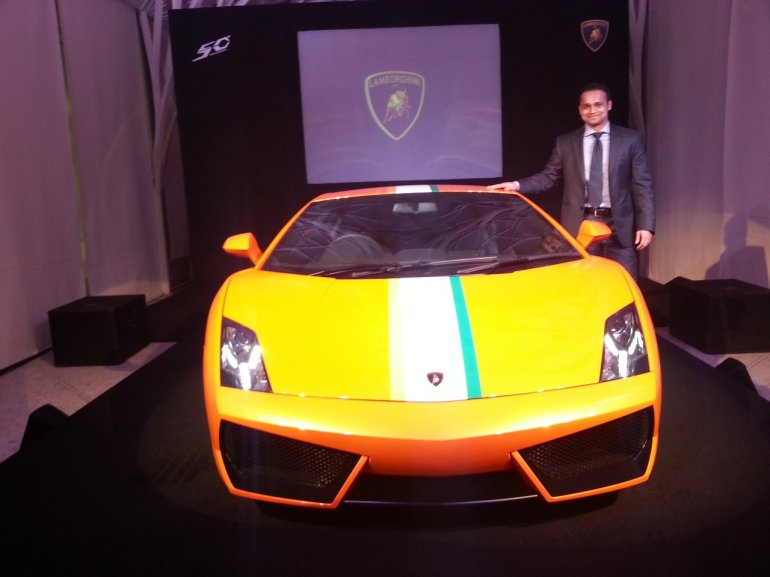 The exterior of the special edition supercar is adorned with three color options - Arancio Borealis (Pearl Orange), Bianco Monocerus (White) and Verde Ithaca (Pearl Green), depicting the Indian national flag. Only two cars will be painted in a same shade. A Indian tricolor strip runs along the length of the car starting from the nose all the way to the engine hood. The driver side quarter glass gets a plate that reads "India Serie Speciale".
The interior of the car is finished predominantly in black. The drivers seat gets Verde Ulysse (green) contrast stitching, the passenger seats are sewn in Arancio Leonis (orange) while the stitching on the doors, centre console and dashboard are in Bianco Polar (white).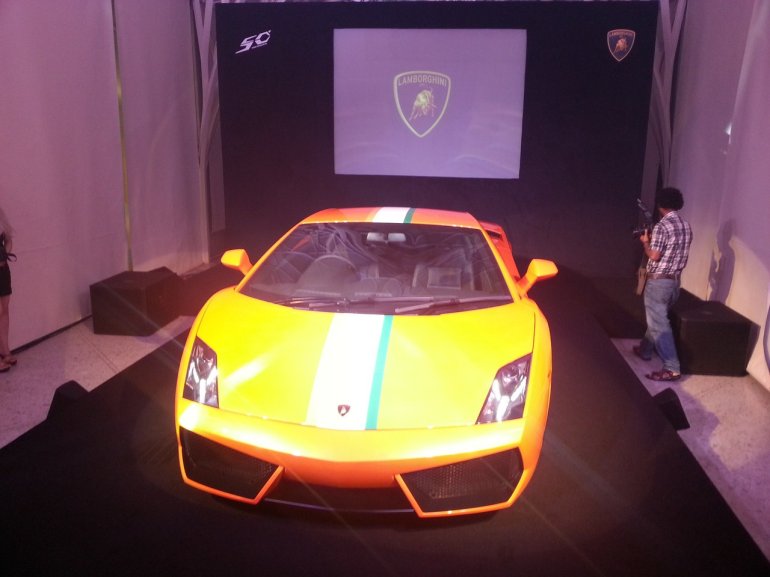 The same monstrous 5.2 litre V10 petrol engine that develops 550 horses (or should we say raging bulls?) powers the tricolor Gallardo. All that power is transferred to the rear wheels via a 6-speed manual gearbox. Robotized sequential e gear system is available as an option.
The Lambo can catapult you to 100kph from rest in just 3.9seconds before reaching a top speed of 320kph! The fact that it is rear wheel driven makes it one difficult beast to tame!
The Lamborghini Gallardo LP 550-2 India Limited Edition is priced at Rs. 3.06 crores (ex-showroom Maharashtra) and its aimed squarely at super-rich enthusiasts who are equally patriotic about Lamborghini as well as India! As we said only six units of the RHD India Limited Edition Gallardos are available and Lambo says that the first one is already booked a few days ago!
We recommend the Indian government to buy one to lead the Republic and Independence day parades!
Head to Page 2 for a detailed image gallery and Page 3 to view the press release.
Lamborghini Gallardo LP 550-2 India Limited Edition Image Gallery
Heat to Page 3 to view the press release.
Lamborghini Gallardo LP 550-2 India Limited Edition Press Release
[Can't view the document? Head to Scribd]