Update - New Gallery from Geneva updated at the bottom of the story.
Most powerful and extreme production Lamborghini ever made.
At the Volkswagen Group Event, Lamborghini has revealed the latest addition to the highly revered SV lineup - the Lamborghini Aventador LP750-4 SV. It features many new aero and technical upgrades that further uplift the driving experience.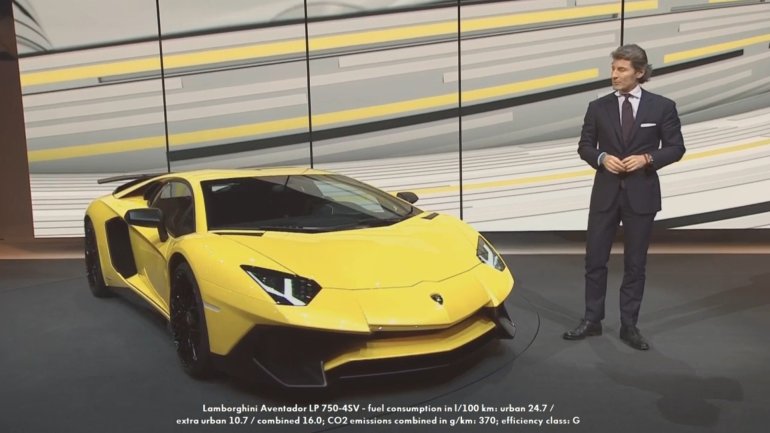 Similar to its predecessors, the styling of the Aventador SV is on the aggressive side. The lower fascia features a front splitter with an extra lip in the body color. The bumper is finished in black, housing large intakes that scoop in air to cool its internals. At the side, it comes with a lower sill also finished in black and a new set of 20-inch multi-spoke rims unique to the SV. It has extra scoops on the top and behind the door windows to feed cool air into the V12 engine.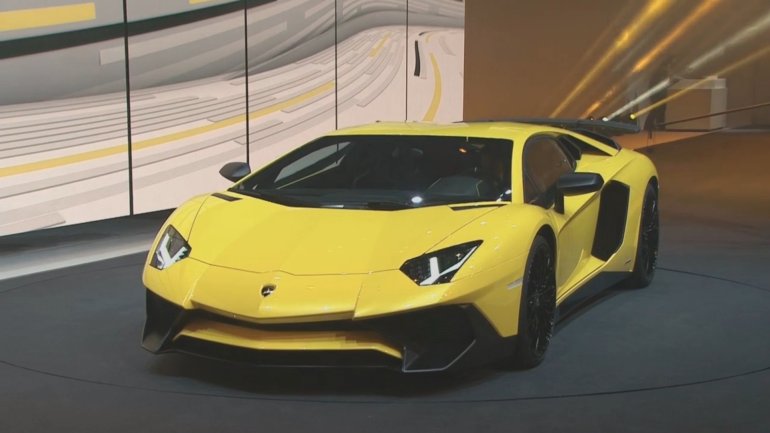 The rear end continues the aggressive theme that the SV is designed around. Like the Murcièlago SV, it comes with a large fixed wing that contributes to the downforce, which has been increased by 170% over a standard Aventador. The rear also comes with an extreme carbon fiber rear diffuser, and a quartet central exhaust system. Lamborghini have managed to shave off nearly 50 kg from the standard Aventador, thanks to the extensive use of carbon fiber in the interior and exterior, resulting in a power to weight ratio of 2 kg per hp.
Speaking of power, the Aventador SV features the same 6.5-liter V12 naturally aspirated engine from the standard model, albeit slightly retuned. As the badge "LP750-4 SV" suggests, it produces 750 PS of power through a revised 7-speed single clutch transmission, which helps it hit 0-100 km/h in 2.8 seconds and a top speed of 354 km/h.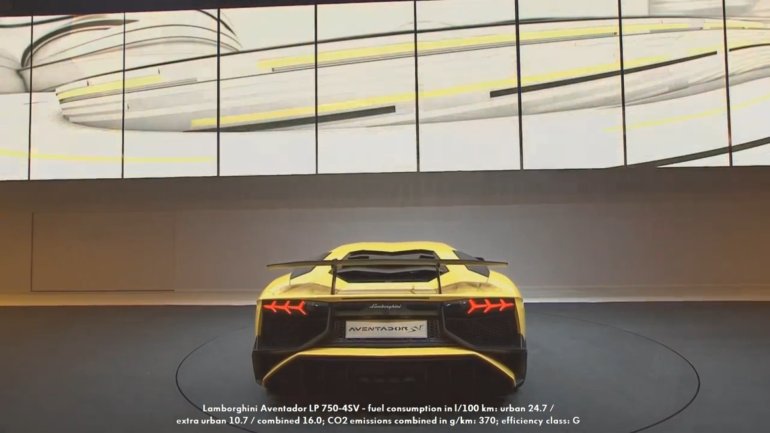 New technical upgrades include a push-rod suspension with magna-ride system and Lamborghini dynamic steering, resulting in "maximum driving precision".
Further details are given in the press release below the galleries.
Lamborghini Aventador LP 750-4 Superveloce at the 2015 Geneva Motor Show - Image Gallery
Lamborghini Aventador LP 750-4 Superveloce - Press Release
[Head to Slideshare if you can't see the press release above.]