KTM India will offer several Power Parts for the 790 Duke to let its customers customize it. While the list isn't as comprehensive as in some other markets, India will get six optional accessories for the Austrian roadster. The accessories range from crash guards to KTM MY RIDE Bluetooth system. Check out the complete list below: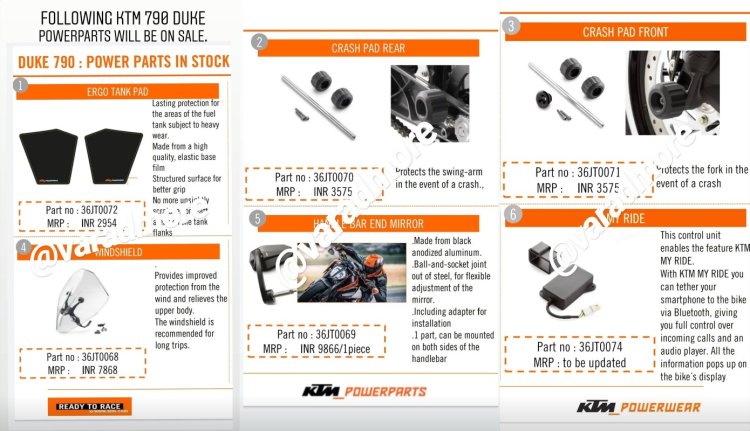 Also Read: World Exclusive - KTM 890 model range to include up to four products
Ergo Tank Pad
The Ergo Tank Pad aims to protect the paint on the fuel tank that is subjected to heavy wear. The pair will cost you INR 2,354. The pads also improve the grip that will come handy around the corners.
Crash Pad (Front and Rear)
The front crash pad protects the forks while the rear saves the swingarm in case of a crash. Both front and rear guards are priced at INR 3,575 each.
Windscreen
Being a naked roadster, the KTM 790 Duke does not get any wind protection. The optional windscreen will offer some relief against wind blasts, and will especially come handy during long trips. The windscreen is available at INR 7,868.
Bar-end Mirrors
Bar-end mirrors further enhance the styling of the 790 Duke while giving it a cleaner look. A single unit is priced at INR 9,866 which is quite steep.
KTM MY RIDE (Bluetooth Connectivity)
Unlike the 390 Duke, the 790 Duke does not get Bluetooth connectivity as standard. The optional MY RIDE adds the function to the motorcycle and gives access to calls and music through the switchgear. KTM India is yet to reveal the price for the MY RIDE Power Part.
Apart from the Power Parts listed above, KTM (confirmed at launch) will also offer an optional seat that will come with an adjustable function.
To give you a recap, KTM launched its highest displacement model in the Indian market, the 790 Duke, on 23 September. The motorcycle is priced at INR 8,63,945 (ex-showroom India). In the first phase, the 790 Duke will be sold in nine cities – Mumbai, Pune, Bengaluru, Kolkata, Surat, Guwahati, Delhi, Hyderabad and Chennai. The second phase will take the motorcycle to over 30 cities by April 2020.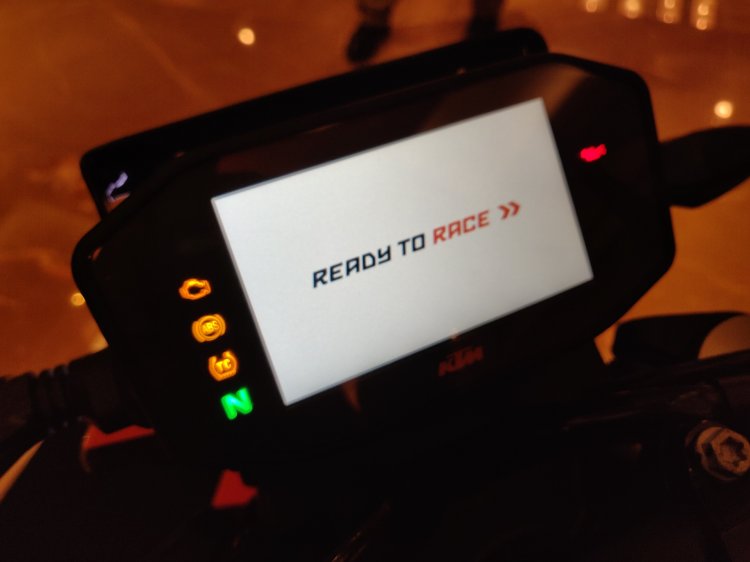 Also Read: World Exclusive - From Duke 490 to RC 490, KTM to launch 5 twin-cylinder '490' models
Interested buyers can check out the Ownership Plan with Bajaj Auto Finance that brings the motorcycle with a low down-payment of INR 1.7 lakh, an interest rate of 7.75% and an EMI of INR 19,000 for five years.
[Source: Instagram.com]