Koenigsegg celebrates its ten years of hypercar making this year which remarkably coincides with the origination of its hundredth car, the Agera S Hundra. Commissioned by a Malaysian car collector, this awe-inspiring, speed obsessed fire-breather has been filmed for its first official promo lately.
[can't see the video above? Head over to Youtube]
Koenigsegg took to the 2013 Geneva Motor Show to celebrate its ten year milestone with this celebration edition, the Agera S Hundra. The promo personifies Koenigsegg's commitment to the world of hypercars which is being explained by the legend himself, Christian von Koenigsegg.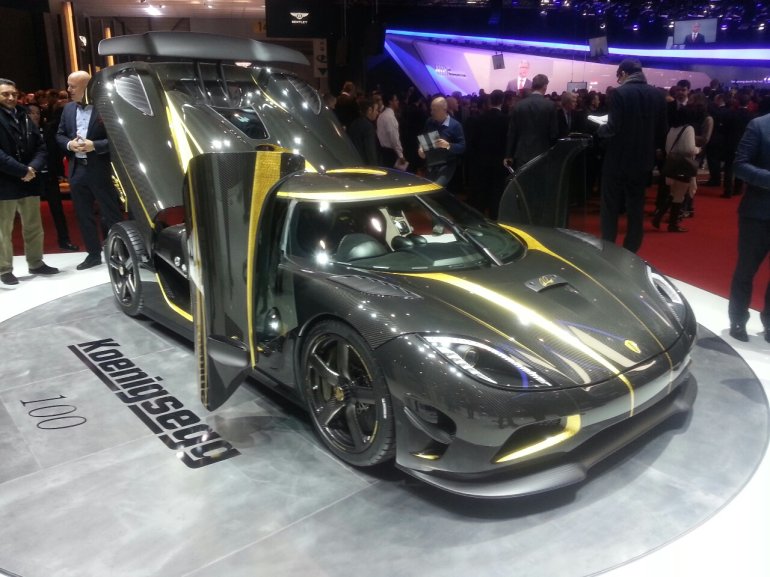 To celebrate 10 years of history, the story of Koenigsegg is being told in words and pictures on the "0 to 100 in 10 years" book with remembrance from owners, drivers and team personnel. The limited edition coffee table book features 300 pages of exciting and beautiful material which has never been seen before.
Christian von Koenigsegg takes Indian Autos Blog readers around the Agera S Hundra in Geneva
[can't see the video above? Head over to Youtube]
As a reminder, the Koenigsegg Agera S Hundra features a carbon fiber exterior with inlays made using 24 carat gold. Under the hood is a 5.0 litre twin-turbocharged V8 engine, developed in-house by Koenigsegg. On premium fuel, the Hundra is capable of churning 1,030 hp and 1,100 nm of torque.
On the inside, the Koenigsegg Hundra has an alcantara interior with touches of gold trim, gold stitching and exposed carbon fiber weave. The whole package of insanity will set you back by USD 1.6 million.