Could be slotted between the Agera R and Koenigsegg One:1.
Swedish hypercar manufacturer Koenigsegg has announced that they are revealing another derivative of the Agera at the 2015 Geneva Motor Show. Called the Agera "RS", the initials suggest that it will be more powerful than the Agera R, and slot below the mighty Koenigsegg One:1.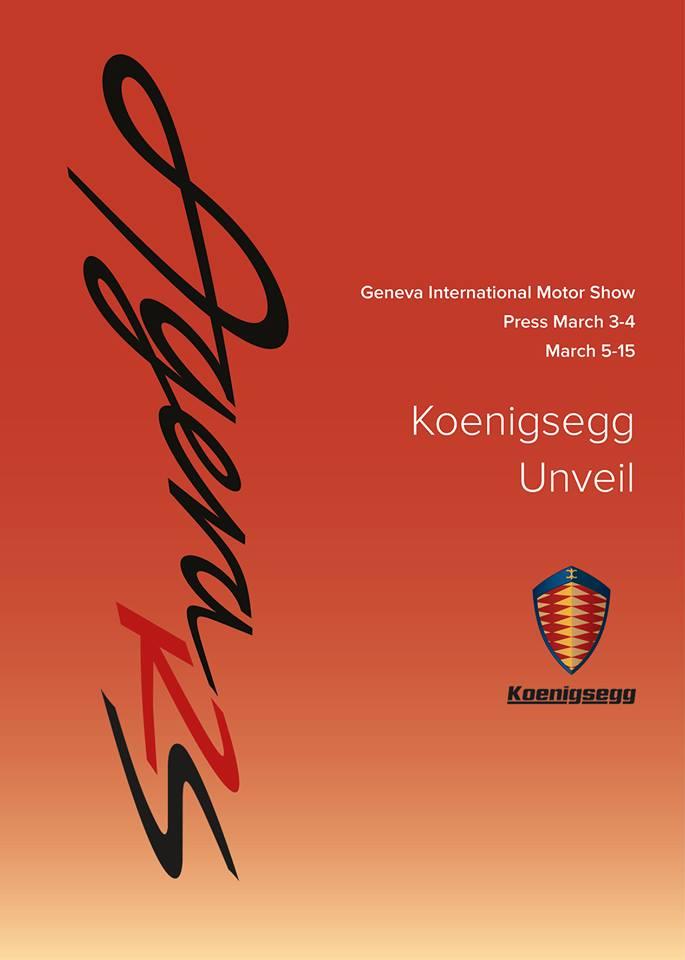 Koenigsegg haven't revealed much details about the Agera RS. It will likely be powered by the 5.0-liter twin-turbo V8 engine, which could produce more horsepower than the 1140 hp Agera R. For increased output, the powerplant in the Agera RS could feature 3D-printed turbochargers from the One:1, for quicker turbo spool and better efficiency.
Also Read: Ultra-luxury cars fail to interest Indian billionaires
On the design front, it will most likely be based on the existing design of the Agera, though the RS may come fitted with a better aero package to handle the increased power.
Expect more details to arrive before the launch of the Koenigsegg Agera RS at the 2015 Geneva Motor Show.