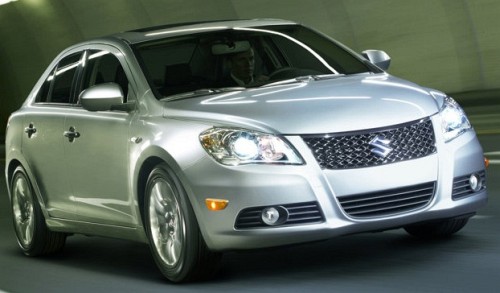 Maruti has started to roll its sleeves for the Kizashi launch. The manufacturer recently awarded the creative mandate to Dentsu Creative Impact.
Last month's, all the advertising agencies like Lowe, Dentsu and Publicis Capital were called in to create a pitch for the Kizashi and Dentsu Creative Impact shined above all the rest. Interestingly, the media duties will be handled by Lintas Media Group.
Speaking on the occasion, Maruti Suzuki chief general manager - Marketing, Shashank Shrivastava said -
Dentsu has won the creative mandate for Maruti Kizashi while the media duties will be handled by Lintas Media Group. We are expecting the launch of Kizashi in March next. The account size cannot be determined right now.
It is very important for Maruti to choose its advertising partner correctly, as this will be company foray into the luxury car segment where it will have to go head to head with giants like Honda, Skoda and Toyota.
The advertising agency will have to carefully change the image of the company from a low cost, maintenance-free car manufacturer to a company that can also produce standard-setting aspirational vehicles.
The Kizashi is expected in India with a 2.4-liter petrol engine mated to a 6-speed AT. Paddle shifters are likely to feature.
Source - indiantelevision.com