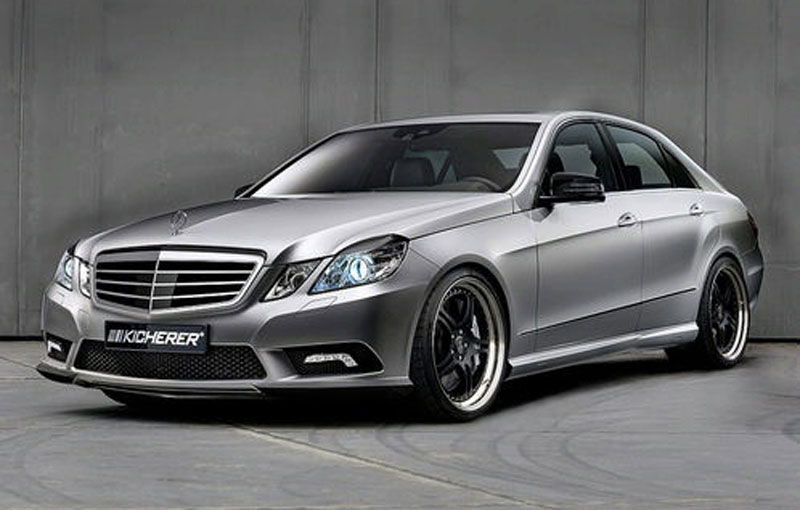 The 2010 Mercedes Benz E-Class is a while away from making it to dealer showrooms and very far away from making it to India. No official announcement has been made by the company about its Indian debut, but that does not mean we can't relish a tuning package for the car.
Kicherer Mercedes Benz E-Class Image Gallery
But before it can take its place in your garage, it has taken a place in Kicherer's garage, and the final outcome, takes us by surprise. OK, let's see what the tuner has done to the E-Class-
Kicherer Mercedes Benz E-Class features-
new front and rear aprons
carbon fiber rear spoiler and side mirrors casings
new sport steering wheel and carbon fiber inserts on the dashboard
new exhaust system and a sports suspension
The carbon fiber additions lessen weight and is an welcome addition. But what about the sports suspension? Wasn't the stock suspension any good? These tuners are hard to understand.
Source- Automarket Romania