The concept was designed at the company's California design studio.
Update - The concept was previously rumoured to be named 'Kia KCD12' but now, releasing an image of the concept's dashboard, Kia has announced that the concept is called 'Kia Telluride'.  The story has been updated with new information and necessary changes.
Kia has announced the Kia Telluride concept, a new full-size crossover concept, for the 2016 North American International Auto Show that will open to the media and public next week. The concept will be unveiled on January 11 and preview the styling of a potential future full-size crossover. Saving all details for the Detroit unveiling, the company has released just a teaser image of the concept for now, which is enhanced below.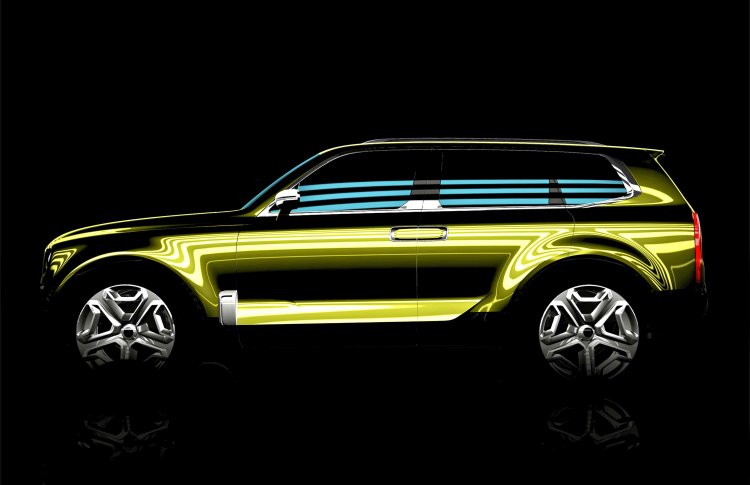 The concept seems to be finished in a shade of gold and has good usage of chrome to contrast with the shiny body paint. It has been given a typical boxy design like that of a typical SUV, with a boxy overall shape, muscular fenders, roof rails, large wheels and window panels and a minimal slope on the roof. The teaser also shows presence of a rear spoiler and vertically oriented taillamps. The rear doors are rear-hinged, but that's unlikely to be followed in the production version.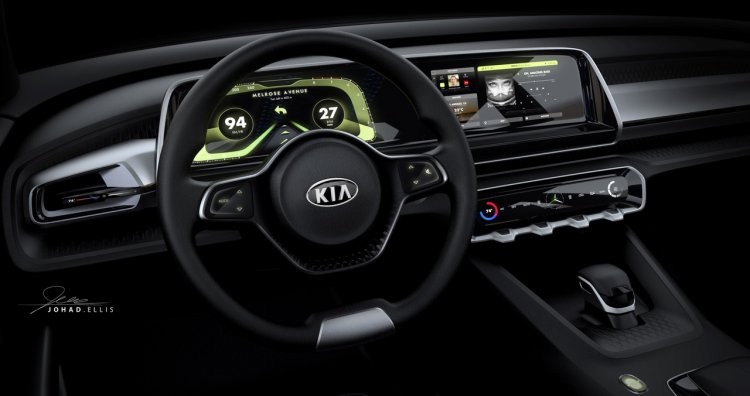 Also Read: Kia plans 22 launches over 5 years – Report
The Kia Telluride concept's production version is mainly focused on the North American markets. Naturally, it will be sold in South Korea too, but as for the European markets, the British media report that it won't be launched there.
Kia Telluride concept - Press Release
[SlideShare direct link]