Kia showcased the Kia Quoris (also known as the Kia K9 or the K900 for other markets) and the Soul EV at the 2014 Moscow Motor Show (Moscow International Auto Salon 2014).
Kia Quoris: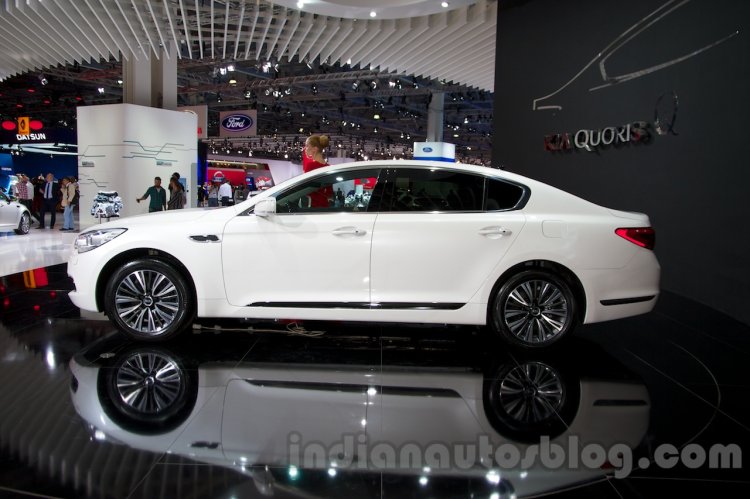 The Quoris is powered by a 3.8-liter V6 gasoline engine producing 334 bhp, matched to an 8-speed automatic transmission. The drive is sent to the rear wheels, and enables the sedan to accelerate from 0-100 km/h in 6.8 seconds. The Quoris is priced between 1.99 million Rubles to 2.74 million Rubles (INR 31.6 lakhs to INR 45.6 lakhs).
Kia Quoris (Kia K900) - Press Release
[Head to Slideshare if you're unable to view the document above.]
Kia Soul EV: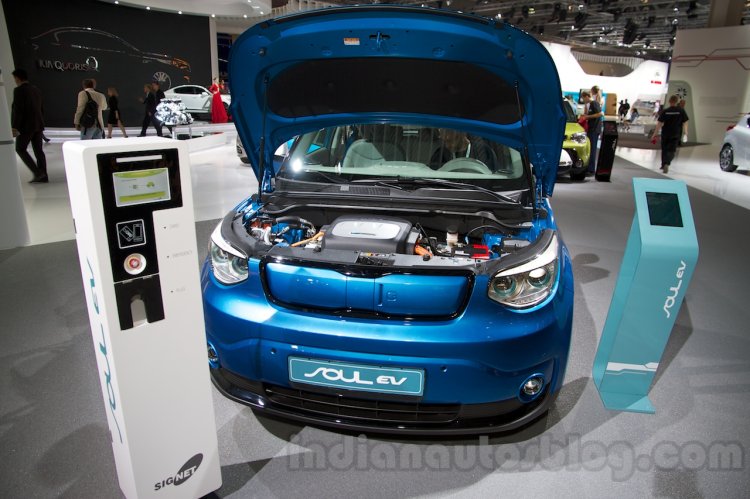 The Soul EV is powered by a 110 hp electric motor which is capable of producing 285 Nm of torque. In the central part of the underfloor of the car, engineers have placed a 27 kWh lithium-ion polymer battery pack.
Kia claims it takes less than 5 hours to fully charge the battery of the car from a standard 220V socket. The Soul EV can accelerate from 0-100 km/h in 12 seconds and hit a top-speed of 145 km/h. It has a claimed real world driving range of 200 km.
Kia Soul EV - Press Release
[Head to Slideshare if you're unable to view the document above.]